El Salvador is an incredibly diverse country in terms of its population with a very eventful history. There has been a lot of strife and conflict within the country that only ended in the 1990s, though some would say the conflict still exists. So is El Salvador a third-world country?
In some respects, El Salvador would fall into the classification of being a third-world country. El Salvador has seen pockets of improvements throughout some years while seeing declines in other areas. The government has not been able to gain much traction in terms of improving the economy or living conditions in the country. 
That said, El Salvador has been on a somewhat steady, albeit slow, incline towards more stability throughout the country, and there are some sources of pride for the country and its people. 
Read Also: Is Brazil a Third World Country?
Is El Salvador A Third World Country?
By some parameters, El Salvador is a third-world country. The current parameters for identifying a country in this manner is typically the economy, while it used to be whether or not the country had allies. Since there could be a vast improvement in El Salvador's economy and distribution of wealth, it would be fair to call it a third-world country.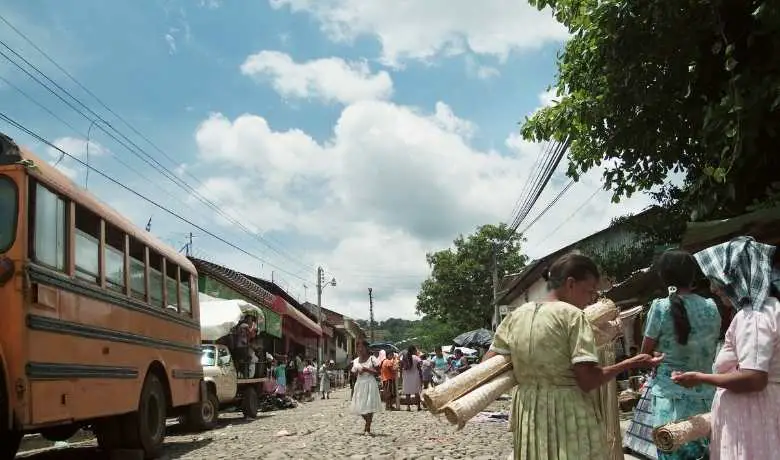 There is unfortunately a lot of violence within the country, making it a difficult place to feel safe in. Murder and other violent crimes are common, especially in poorer parts of El Salvador. The propensity for violence, drug crimes, and gang activity has been attributed to one of many reasons that El Salvador has been slow to any kind of economic or social prosperity. 
Due to where the country is located, the land is prone to seeing many natural disasters that can cause devastating effects to its citizens, especially in poorer pockets of the country. It's not uncommon for El Salvador to experience volcanic activity, periods of drought or flooding, tropical storms, and earthquakes. 
Read Also: Is Colombia a Third World Country?
According to the Human Development Index, which analyzes income per capita and life expectancy amongst other factors, El Salvador falls quite low on the scale at 124 of 189 countries. Part of what contributes to this low ranking includes the economic unrest and inequality in the country, as well as frequent occurrences of violent crime.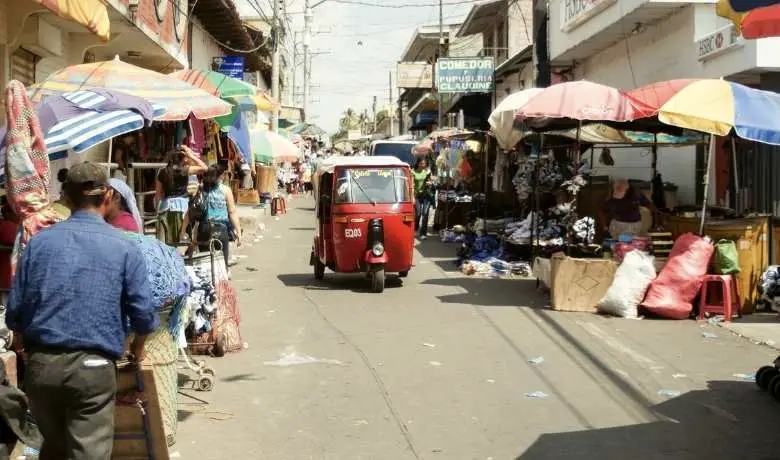 Is El Salvador An Underdeveloped, Developing, Or Developed Country?
There is disagreement as to whether or not El Salvador would be an underdeveloped or developing country. There are areas throughout the country that are underdeveloped and experience extreme poverty. Over half of El Salvadorans would be considered either living in extreme poverty or living in poverty. There isn't much in terms of a middle class in El Salvador, and those who would fall into that category are lessening. 
The country has not seen a lot of economic growth for some time. The distribution of wealth in El Salvador is quite disparaging, with averages falling at both ends of the spectrum. There have been some yearly increases in GDP within the country in recent years, and poverty has been on a slight decline. 
Read Also: Is Costa Rica a Third World Country?
Starting in 2020, given the state of the world, did, unfortunately, see some stagnation in terms of economic growth and declining poverty rates. However, El Salvador has been able to show some resilience despite its challenges dealing with the global pandemic, and it is projected that they will be able to move forward on a positive path in terms of improvements.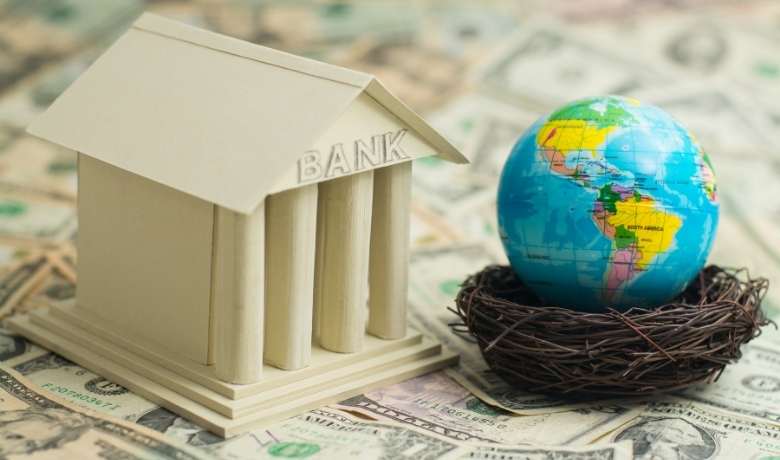 The Economy In El Salvador
When El Salvadorans work elsewhere, they are responsible for giving remittances. This help bolster the economy and help the average citizen in terms of income. El Salvador also has a fairly booming agriculture industry that helps to support the country not only with food and other items but with helping bring money into the country. Manufacturing is also a profitable industry for El Salvadorans. 
Political Approach
The El Salvadoran government has not been able to get a good handle on fiscal responsibility. It has been difficult for them to get government spending under control in a way that would lead to a healthier economy and be able to help its citizens. In an effort to improve conditions, El Salvador adopted the U.S. dollar, slowly phasing out its own currency. 
Read Also: Is China A Third World Country? Review Of Third World Countries
This shift to American dollars didn't change anything for the better, as wages were not increased to account for inflation. Basic necessities and other living expenses now cost more, but El Salvadorans aren't able to earn enough money to make up for the differences. 
Civil Inequality
A very large percentage of El Salvadorans live below the poverty line. Those just above the poverty line but still experiencing financial constraints are also quite high. People who are experiencing prosperity in El Salvador are few and far between. Recent data suggests that those in the wealthy minority earn as much as fifteen times more than the poorest citizen.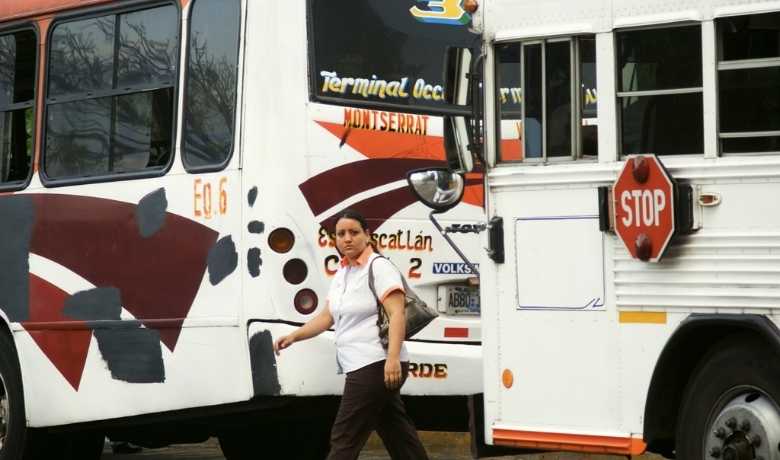 Remittances In El Salvador 
Many El Salvadorans will move to the United States to find employment, sending some of their wages back to their families in El Salvador. For some citizens, this is a necessary endeavor as there is a lack of job opportunities in their home country. 
This system has brought a lot of money into El Salvador and has had a substantially positive impact on the economy. It not only helps generate income for families in need, but it helps people have more money to spend, thus putting more money back into the country. 
Read Also: Is Egypt A Third World County?
El Salvador's Governmental Fiscal Struggles
El Salvador was in the midst of a devastating civil war for many years, with formal civil unrest coming to an end in 1992. In order to improve conditions in El Salvador, the government committed to diverting spending to creating social programs and transitional programs. 
Failed efforts to make the pension system private in the country ended up having a negative impact on the government's money, causing them to absorb a large number of costs to make it feasible. Additionally, taxes are quite low, and there hasn't been a lot of talk about raising them in an effort to generate more money for the government to use. 
Instead, the government has implemented what's known as indirect taxes, which end up increasing overall costs for purchasing necessary items instead of being geared to income. This has generated more revenue for the government but makes it difficult for those already experiencing poverty to get ahead.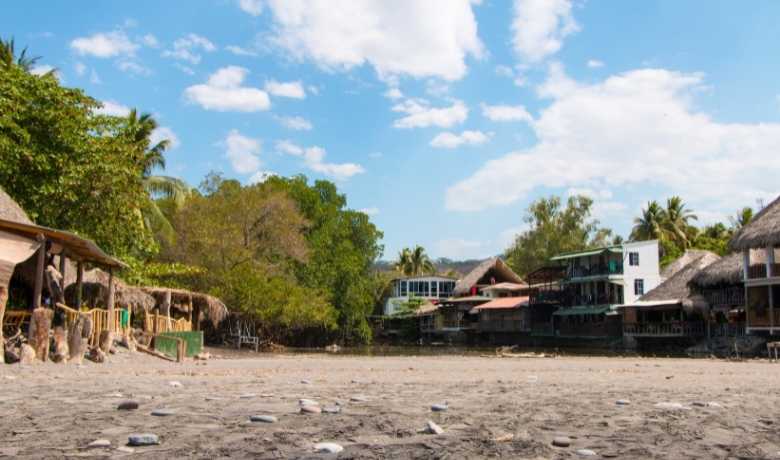 El Salvador's Important Agricultural Contributions 
El Salvador is responsible for supplying its country and much of the world with some very important, much-needed agriculture. The country is one of the world's largest producers of sugarcane, coffee, corn, and beans. Additionally, the fruit in El Salvador is bountiful, as they grow oranges, apples, watermelon, coconut, and mangoes. 
It's important to note that the coffee trade was a large part of indigenous culture in El Salvador, but the industry was overtaken by the Spanish in order to profit off of El Salvador's ability to grow delicious coffee in excess. Coffee has been able to bring in a lot of money to the country since, especially through vast exports. 
Read Also: Is Haiti A Third World Country?
About El Salvador 
El Salvador can be found in Central America near Honduras and Guatemala. There was a fairly large indigenous presence in El Salvador until the country was conquered by Spain in the 16th century. At this point, there would be a lot of unrest regarding El Salvador and who it belonged to, until the 1800s when it was finally able to regain independence. 
Since this time, there has often been some form of turmoil within El Salvador, whether it be due to natural disaster, political unrest, or various revolts. There was also a longstanding civil war within El Salvador from 1979 to 1992. Many citizens fled to the United States in order to avoid getting caught up in the war.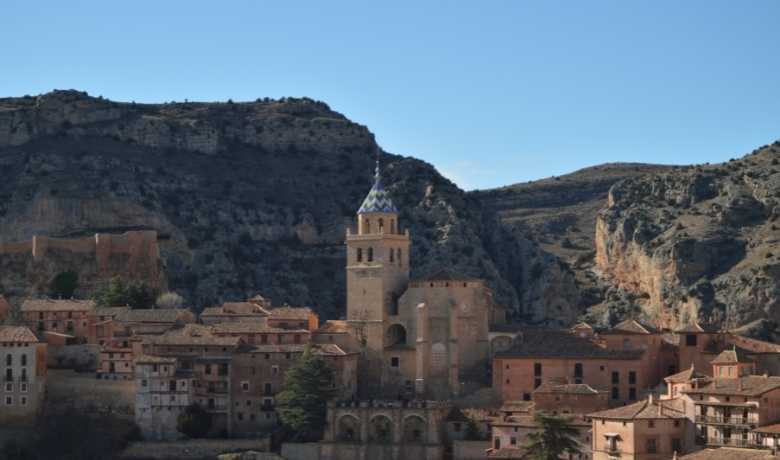 In terms of climate, El Salvador is tropical in that some areas can experience vast dryness, while others can experience high amounts of precipitation. It tends to stay very warm throughout the country for the majority of the year. There are mountainous ranges throughout the country, and in those areas, it tends to get a little bit cooler. 
El Salvador also has a somewhat substantial tourism industry which helps generate money into the country steadily each year. The country has some stunning beaches throughout, which are a favorite for many surfers and lovers of water sports. Additionally, nightlife in El Salvador tends to be quite stimulating, though safety can be a concern for some. 
Is El Salvador Among Third World Countries?
It's fair to say that El Salvador is both an underdeveloped and a developing country in many ways, or a third-world country. The government has made efforts to try and improve the economic situation, though there is still much re-strategization to be done in order for a substantial improvement to be seen. 
El Salvador has a lot going for it in terms of its people and its industries, and small improvements could go a long way to making the quality of life for El Salvadorans much brighter. As such, poverty and crime could be reduced, leading to both economic and social prosperity. 
Human Development Index Ranking
| HDI Rank | Country | Human Development Index (HDI) | Gross national income (GNI) per capita |
| --- | --- | --- | --- |
| 1 | Norway | 1 | 66,494.00 |
| 2 | Ireland | 1 | 68,371.00 |
| 3 | Switzerland | 1 | 69,394.00 |
| 4 | Hong Kong, China (SAR) | 0.949 | 62,985.00 |
| 5 | Iceland | 0.949 | 54,682.00 |
| 6 | Germany | 0.947 | 54,682.00 |
| 7 | Sweden | 0.945 | 54,682.00 |
| 8 | Australia | 0.944 | 54,682.00 |
| 9 | Netherlands | 0.944 | 54,682.00 |
| 10 | Denmark | 0.94 | 58,662.00 |
| 11 | Finland | 0.938 | 48,511.00 |
| 12 | Singapore | 0.938 | 88,155.00 |
| 13 | United Kingdom | 0.932 | 46,071.00 |
| 14 | Belgium | 0.931 | 52,085.00 |
| 15 | New Zealand | 0.931 | 40,799.00 |
| 16 | Canada | 0.929 | 48,527.00 |
| 17 | United States | 0.926 | 63,826.00 |
| 18 | Austria | 0.919 | 56,197.00 |
| 19 | Israel | 0.919 | 40,187.00 |
| 20 | Japan | 0.919 | 42,932.00 |
| 21 | Liechtenstein | 0.917 | 131,032.00 |
| 22 | Slovenia | 0.917 | 38,080.00 |
| 23 | Korea (Republic of) | 0.916 | 43,044.00 |
| 24 | Luxembourg | 0.916 | 72,712.00 |
| 25 | Spain | 0.904 | 40,975.00 |
| 26 | France | 0.901 | 47,173.00 |
| 27 | Czechia | 0.9 | 38,109.00 |
| 28 | Malta | 0.895 | 39,555.00 |
| 29 | Estonia | 0.892 | 36,019.00 |
| 30 | Italy | 0.892 | 42,776.00 |
| 31 | United Arab Emirates | 0.89 | 67,462.00 |
| 32 | Greece | 0.888 | 30,155.00 |
| 33 | Cyprus | 0.887 | 38,207.00 |
| 34 | Lithuania | 0.882 | 35,799.00 |
| 35 | Poland | 0.88 | 31,623.00 |
| 36 | Andorra | 0.868 | 56,000.00 |
| 37 | Latvia | 0.866 | 30,282.00 |
| 38 | Portugal | 0.864 | 33,967.00 |
| 39 | Slovakia | 0.86 | 32,113.00 |
| 40 | Hungary | 0.854 | 31,329.00 |
| 41 | Saudi Arabia | 0.854 | 47,495.00 |
| 42 | Bahrain | 0.852 | 42,522.00 |
| 43 | Chile | 0.851 | 23,261.00 |
| 44 | Croatia | 0.85 | 28,070.00 |
| 45 | Qatar | 0.848 | 92,418.00 |
| 46 | Argentina | 0.845 | 21,190.00 |
| 47 | Brunei Darussalam | 0.838 | 63,965.00 |
| 48 | Montenegro | 0.829 | 21,399.00 |
| 49 | Romania | 0.828 | 29,497.00 |
| 50 | Palau | 0.826 | 19,317.00 |
| 51 | Kazakhstan | 0.825 | 22,857.00 |
| 52 | Russian Federation | 0.824 | 26,157.00 |
| 53 | Belarus | 0.823 | 18,546.00 |
| 54 | Turkey | 0.82 | 27,701.00 |
| 55 | Uruguay | 0.817 | 20,064.00 |
| 56 | Bulgaria | 0.816 | 23,325.00 |
| 57 | Panama | 0.815 | 29,558.00 |
| 58 | Bahamas | 0.814 | 33,747.00 |
| 59 | Barbados | 0.814 | 14,936.00 |
| 60 | Oman | 0.813 | 25,944.00 |
| 61 | Georgia | 0.812 | 14,429.00 |
| 62 | Costa Rica | 0.81 | 18,486.00 |
| 63 | Malaysia | 0.81 | 27,534.00 |
| 64 | Kuwait | 0.806 | 58,590.00 |
| 65 | Serbia | 0.806 | 17,192.00 |
| 66 | Mauritius | 0.804 | 25,266.00 |
| 67 | Seychelles | 0.796 | 26,903.00 |
| 68 | Trinidad and Tobago | 0.796 | 26,231.00 |
| 69 | Albania | 0.795 | 13,998.00 |
| 70 | Cuba | 0.783 | 8,621.00 |
| 71 | Iran | 0.783 | 12,447.00 |
| 72 | Sri Lanka | 0.782 | 12,707.00 |
| 73 | Bosnia and Herzegovina | 0.78 | 14,872.00 |
| 74 | Grenada | 0.779 | 15,641.00 |
| 75 | Mexico | 0.779 | 19,160.00 |
| 76 | Saint Kitts and Nevis | 0.779 | 25,038.00 |
| 77 | Ukraine | 0.779 | 13,216.00 |
| 78 | Antigua and Barbuda | 0.778 | 20,895.00 |
| 79 | Peru | 0.777 | 12,252.00 |
| 80 | Thailand | 0.777 | 17,781.00 |
| 81 | Armenia | 0.776 | 13,894.00 |
| 82 | North Macedonia | 0.774 | 15,865.00 |
| 83 | Colombia | 0.767 | 14,257.00 |
| 84 | Brazil | 0.765 | 14,263.00 |
| 85 | China | 0.761 | 16,057.00 |
| 86 | Ecuador | 0.759 | 11,044.00 |
| 87 | Saint Lucia | 0.759 | 14,616.00 |
| 88 | Azerbaijan | 0.756 | 13,784.00 |
| 89 | Dominican Republic | 0.756 | 17,591.00 |
| 90 | Moldova | 0.75 | 13,664.00 |
| 91 | Algeria | 0.748 | 11,174.00 |
| 92 | Lebanon | 0.744 | 14,655.00 |
| 93 | Fiji | 0.743 | 13,009.00 |
| 94 | Dominica | 0.742 | 11,884.00 |
| 95 | Maldives | 0.74 | 17,417.00 |
| 96 | Tunisia | 0.74 | 10,414.00 |
| 97 | Saint Vincent and the Grenadines | 0.738 | 12,378.00 |
| 98 | Suriname | 0.738 | 14,324.00 |
| 99 | Mongolia | 0.737 | 10,839.00 |
| 100 | Botswana | 0.735 | 16,437.00 |
| 101 | Jamaica | 0.734 | 9,319.00 |
| 102 | Jordan | 0.729 | 9,858.00 |
| 103 | Tonga | 0.728 | 12,224.00 |
| 104 | Libya | 0.725 | 6,365.00 |
| 105 | Uzbekistan | 0.724 | 15,688.00 |
| 106 | Bolivia | 0.72 | 7,142.00 |
| 107 | Indonesia | 0.718 | 8,554.00 |
| 108 | Philippines | 0.718 | 11,459.00 |
| 109 | Belize | 0.718 | 9,778.00 |
| 110 | Samoa | 0.716 | 6,382.00 |
| 111 | Turkmenistan | 0.715 | 6,309.00 |
| 112 | Venezuela | 0.711 | 7,045.00 |
| 113 | South Africa | 0.709 | 12,129.00 |
| 114 | Palestine | 0.708 | 6,417.00 |
| 115 | Egypt | 0.707 | 11,466.00 |
| 116 | Marshall Islands | 0.704 | 5,039.00 |
| 117 | Viet Nam | 0.704 | 7,433.00 |
| 118 | Gabon | 0.703 | 13,930.00 |
| 119 | Kyrgyzstan | 0.697 | 4,864.00 |
| 120 | Morocco | 0.686 | 7,368.00 |
| 121 | Guyana | 0.682 | 9,455.00 |
| 122 | Iraq | 0.674 | 10,801.00 |
| 123 | El Salvador | 0.673 | 8,359.00 |
| 124 | Tajikistan | 0.668 | 3,954.00 |
| 125 | Cabo Verde | 0.665 | 7,019.00 |
| 126 | Guatemala | 0.663 | 8,494.00 |
| 127 | Nicaragua | 0.66 | 5,284.00 |
| 128 | Bhutan | 0.654 | 10,746.00 |
| 129 | Namibia | 0.646 | 9,357.00 |
| 130 | India | 0.645 | 6,681.00 |
| 131 | Honduras | 0.645 | 6,681.00 |
| 132 | Bangladesh | 0.632 | 4,976.00 |
| 133 | Kiribati | 0.63 | 4,260.00 |
| 134 | Sao Tome and Principe | 0.625 | 3,952.00 |
| 135 | Micronesia | 0.62 | 3,983.00 |
| 136 | Lao People's Democratic Republic | 0.613 | 7,413.00 |
| 137 | Eswatini | 0.611 | 7,919.00 |
| 138 | Ghana | 0.611 | 5,269.00 |
| 139 | Vanuatu | 0.609 | 3,105.00 |
| 140 | Timor-Leste | 0.606 | 4,440.00 |
| 141 | Nepal | 0.602 | 3,457.00 |
| 142 | Kenya | 0.601 | 4,244.00 |
| 143 | Cambodia | 0.594 | 4,246.00 |
| 144 | Cambodia | 0.592 | 13,944.00 |
| 145 | Zambia | 0.584 | 3,326.00 |
| 146 | Myanmar | 0.583 | 4,961.00 |
| 147 | Angola | 0.581 | 6,104.00 |
| 148 | Congo | 0.574 | 2,879.00 |
| 149 | Zimbabwe | 0.571 | 2,666.00 |
| 150 | Solomon Islands | 0.567 | 2,253.00 |
| 151 | Syrian Arab Republic | 0.567 | 3,613.00 |
| 152 | Cameroon | 0.563 | 3,581.00 |
| 153 | Pakistan | 0.557 | 5,005.00 |
| 154 | Papua New Guinea | 0.555 | 4,301.00 |
| 155 | Comoros | 0.554 | 3,099.00 |
| 156 | Mauritania | 0.546 | 5,135.00 |
| 157 | Benin | 0.545 | 3,254.00 |
| 158 | Uganda | 0.544 | 2,123.00 |
| 159 | Rwanda | 0.543 | 2,155.00 |
| 160 | Nigeria | 0.539 | 4,910.00 |
| 161 | Côte d'Ivoire | 0.538 | 5,069.00 |
| 162 | Tanzania | 0.529 | 2,600.00 |
| 163 | Madagascar | 0.528 | 1,596.00 |
| 164 | Lesotho | 0.527 | 3,151.00 |
| 165 | Djibouti | 0.524 | 5,689.00 |
| 166 | Togo | 0.515 | 1,602.00 |
| 167 | Senegal | 0.512 | 3,309.00 |
| 168 | Afghanistan | 0.511 | 2,229.00 |
| 169 | Haiti | 0.51 | 1,709.00 |
| 170 | Sudan | 0.51 | 3,829.00 |
| 171 | Gambia | 0.496 | 2,168.00 |
| 172 | Ethiopia | 0.485 | 2,207.00 |
| 173 | Malawi | 0.483 | 1,035.00 |
| 174 | Congo (Democratic Republic of the) | 0.48 | 1,063.00 |
| 175 | Guinea-Bissau | 0.48 | 1,996.00 |
| 176 | Liberia | 0.48 | 1,258.00 |
| 177 | Guinea | 0.477 | 2,405.00 |
| 178 | Yemen | 0.47 | 1,594.00 |
| 179 | Eritrea | 0.459 | 2,793.00 |
| 180 | Mozambique | 0.456 | 1,250.00 |
| 181 | Burkina Faso | 0.452 | 2,133.00 |
| 182 | Sierra Leone | 0.452 | 1,668.00 |
| 183 | Mali | 0.434 | 2,269.00 |
| 184 | Burundi | 0.433 | 754.00 |
| 185 | South Sudan | 0.433 | 2,003.00 |
| 186 | Chad | 0.398 | 1,555.00 |
| 187 | Central African Republic | 0.397 | 993.00 |
| 189 | Niger | 0.394 | 1,201.00 |
Source: https://hdr.undp.org/data-center/human-development-index#/indicies/HDI