If you're planning to visit or move to a city in North Carolina, you likely want to know what to expect in the weather. During winter, does it snow in North Carolina.
Make sure you pack a warm jacket and hat when traveling to North Carolina in the winter because this state gets snow every year. Some cities receive more snow than others, but that state's average is 5 inches of snow annually. Areas near the coast don't experience as much snow as cities in western North Carolina.
Are you interested to know how snowy North Carolina is? You've come to the right page. Today, we're going to talk about how much snow North Carolina gets each year. We will also discuss how often it snows and what cities receive the most snow. Keep reading to learn more.
Read Also: Does It Snow In Seattle? How Much Snow Does Seattle Get?
Does It Snow In North Carolina?
Every winter season, residents of North Carolina can expect snow. Yet, the amount of snow they get will depend on where they are located in the state. Snow doesn't form on land that is sea level, therefore, land that is at a higher altitude is likely to receive more snow for longer periods.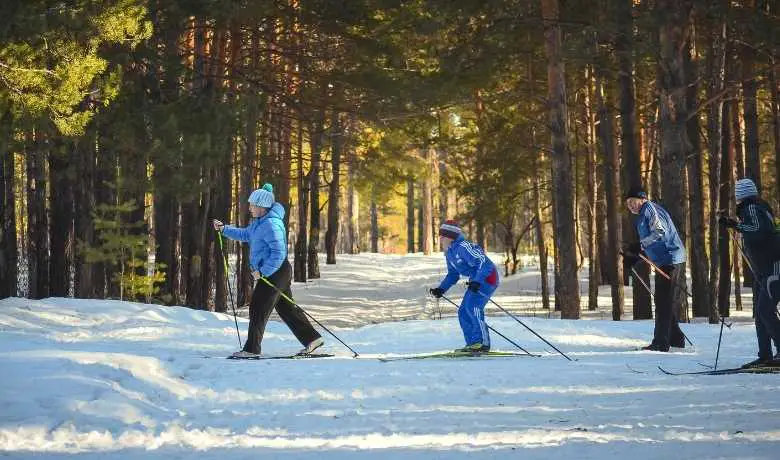 The land in North Carolina that is along the coast isn't level with the sea. It is elevated enough to receive snow during the cold months, but it doesn't receive a lot of snow. However, if you travel west through the state, you will come across more snow. That is because there are more mountain areas, allowing the air and ground to get colder.
North Carolina receives an average of 5 inches of snow annually, which varies depending on what city you are in. For example, Cape Hatteras is a coastal city that only receives an average of 2 inches of snow per year. Ashville is a city in western North Carolina, and it receives an average of 15.6 inches of snow each year. 
Read Also: Does It Snow In Texas? Surprising Snow In Texas.
When Does It Snow In North Carolina?
The snow in North Carolina usually begins falling in December and continues through to the month of March. January and February typically bring the most snow.  In certain western cities, there may be a snowfall in November or April. However, it is very rare for snow to occur in October or May. The only recorded October snowfall was back in 1887.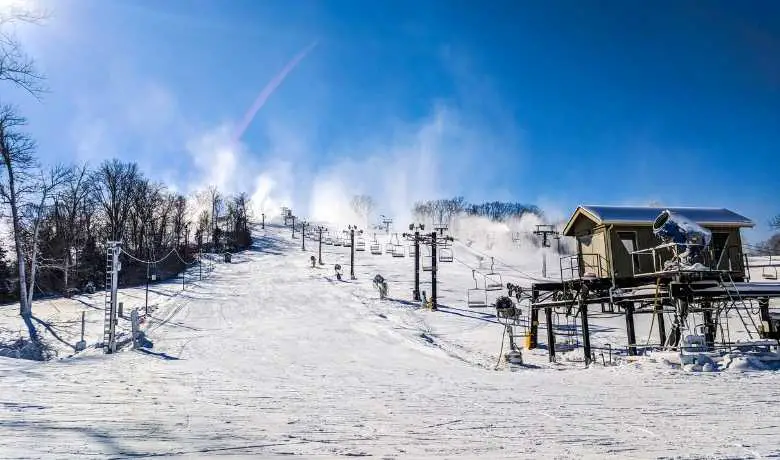 Although only western areas of North Carolina will receive snow in November, the amount they get is very little. It's often less than a quarter of a centimeter. Snow typically doesn't pick up across the state until December. Most snow usually falls in January. The second snowiest month is February. March will usually have heavier snowfalls than December, before finishing for the winter season.
Raleigh
Snow in Raleigh, North Carolina is a rare event. On average, the city sees less than two inches of snow each year. However, every few years Raleigh is hit with a major snowstorm. The most recent significant snowfall was in 2010, when twenty inches of snow blanketed the city. While some residents enjoy the beauty of a winter wonderland, others find the cold and shoveling to be a major inconvenience. In any case, a heavy snowfall is always a memorable event in Raleigh.
Read Also: Does It Snow In Hawaii? Surprising Snowfall Explained
Charlotte
In Charlotte, North Carolina's largest city, snowfall is much less common. In an average year, the city only sees around 2-3 inches of snow. However, even a small amount of snow can cause significant disruption. Charlotte's roads are not designed for heavy snowfall, and the city does not have enough snow plows to clear all of the streets in a timely manner. As a result, even a small amount of snow can lead to gridlock and serious traffic delays.
Read Also: Does It Snow In Virginia Beach? Average Snowfall In Virginia
Greensboro
It's been a long time since Greensboro has seen a decent snowfall. The last time the city was blanketed in a layer of white was back in 2010, and even then it only amounted to a few inches.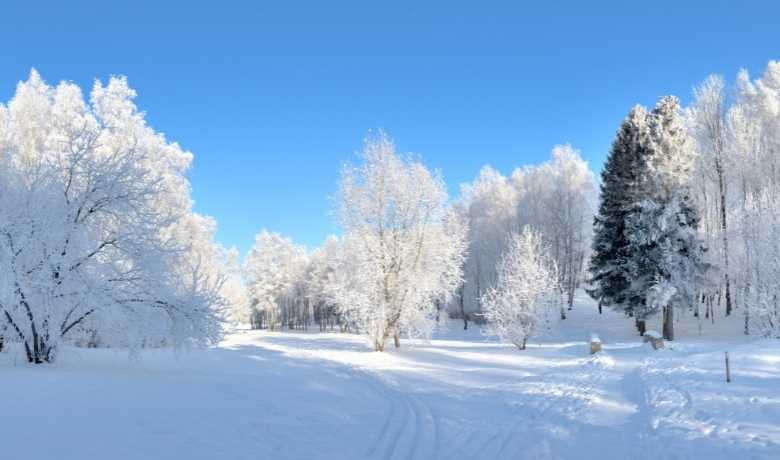 Ashville
Ashville is a beautiful town located in the mountains of North Carolina. It is a popular destination for tourists year-round, but it is especially lovely in the winter when the snow blankets the town in a sparkling layer of white. The snow creates a peaceful and serene atmosphere, and it is the perfect backdrop for festive holiday activities. Visitors to Ashville will find plenty of things to do, from attending a variety of winter festivals to enjoying a scenic sleigh ride. There is also plenty of great shopping and dining in Ashville, making it the perfect place to spend a winter weekend.
Wilmington
Although it's not a frequent occurrence, snow does occasionally fall in Wilmington, North Carolina. The last time the city saw significant snowfall was in 2014, when a winter storm dropped several inches of snow on the area. However, even a light dusting of snow is enough to transform the city's landscape.
Read Also: Does It Snow In Yorkshire England?
Cape Hatteras
It's not every day that you see snow in Cape Hatteras, North Carolina. In fact, it's so rare that when it does happen, it's a big event. People come from all over to see the snow and take pictures. The last time it snowed here was in 2010, and before that, you have to go back to 1989.
North Carolina Mountains
The North Carolina mountains are a beautiful sight to behold, whether covered in a blanket of snow or basking in the summer sun. In winter, the snow-capped peaks provide a stunning contrast to the blue sky, and the valleys are transformed into a winter wonderland. For those who love to ski and snowboard, the NC mountains offer some of the best slopes in the southeast. And for those who prefer to stay indoors, there are plenty of cozy cabins to curl up in with a cup of hot cocoa. No matter what your preference, there is something for everyone in the NC mountains. So come and enjoy the snow!
Read Also: Does It Snow In Yellowstone National Park, USA – Average Snowfall
Let's take a look at the average amount of snow certain places throughout North Carolina get during the peak of the winter season.
| | | | | | | |
| --- | --- | --- | --- | --- | --- | --- |
| | Raleigh | Charlotte | Greensboro | Ashville | Wilmington | Cape Hatteras |
| January | 2.2 inches | 2 inches | 3.1 inches | 4.6 inches | 0.4 inches | 0.4 inches |
| February | 2.6 inches | 1.7 inches | 2.5 inches | 4.6 inches | 0.5 inches | 0.6 inches |
What To Expect For North Carolina Winter Weather
Winters in North Carolina aren't very extreme. If this coming winter is going to be your first time in the state, you can expect a winter that is somewhat mild and very damp. Snow can be expected, as well as freezing rain, sleet, and ice. Although it's rare, there have been ice storms in North Carolina.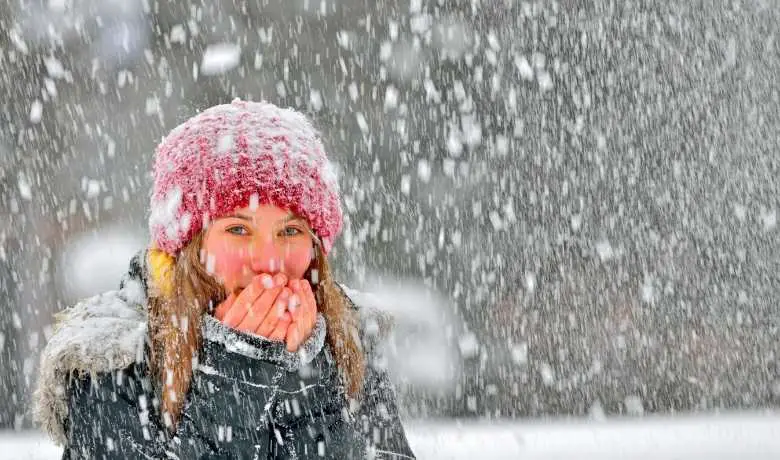 During the winter months, the highs are between 47 and 53 F, however the lows fall below 32 F. If you are visiting an area near the coast, it's common for daily highs to be around 60 F. However, if you're visiting a city in the west, like Raleigh or Charlotte, the lows can be around 15 to 20 F. 
There are storms nearly every winter season that residents need to be prepared for. While these storms typically don't bring in a heavy-duty amount of snow, they do consist of many types of winter precipitation at once. A typical winter storm will include a mix of snow, sleet, and rain.
However, most of the snowstorms are in the west. They rarely go past this region because the mountains act as a barrier. If the storm does pass through, it's usually just the very end of it. East of the mountain will just receive light snow flurries that will only stay on the ground for a couple of days.
Are Winters Harsh In North Carolina?
Winters aren't harsh in North Carolina, even in the western regions. Most winter seasons are relatively mild, with a few storms passing through. One of the good things about living in North Carolina is that the winter season doesn't slow things down. Most snowfalls are light and snow doesn't stay on the ground for too long.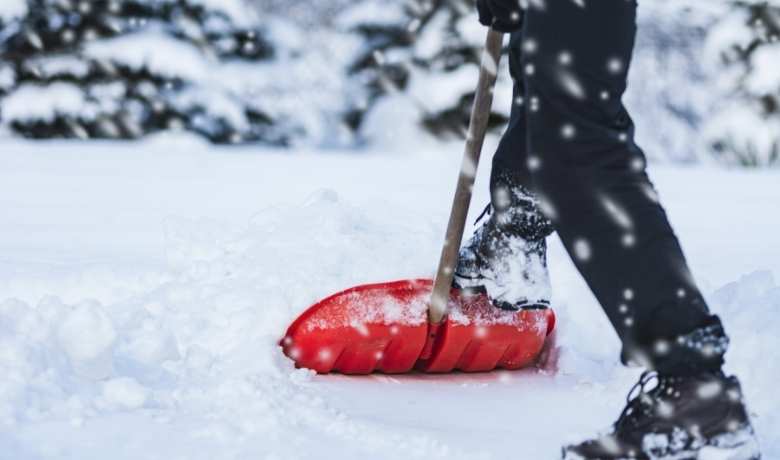 While blizzards are rare in North Carolina, they have happened before. The most intense blizzard record in this state's history took place in March of 1993. There was between 2 to 3 feet of snow in the mountains of North Carolina and the wind was incredibly strong, with gusts up to 110 mph. This blizzard caused billions of dollars worth of damage throughout the state.
If you're moving to North Carolina, don't let that superstorm scare you. Blizzards rarely occur in this state. In fact, winters are so mild, that you'll likely have to plan for a green Christmas. The last recorded snowfall on Christmas was in 2010, as of this article being written in 2022. 
Does North Carolina Get All Four Seasons?
Residents of North Carolina get to experience the beauty of all four seasons in this beautiful state. Throughout the state, you can see leaves change colors in autumn and flowers begin to bloom in spring. Let's take a look at when each season occurs in North Carolina.
Winter Solstice in North Carolina begins on December 22nd.
North Carolina's shortest and coldest days will occur in December, January, and February.
Vernal Equinox begins on March 21st, which is the spring season.
In March, April, and May, the weather in North Carolina will begin to warm up.
Summer Solstice is on June 22nd.
This is when the longest and warmest days occur throughout North Carolina. You can expect beautiful clear days in June, July, and August.
Autumnal Equinox starts on September 23rd, when the state receives fewer rays from the sun. The autumn season in North Carolina is in September, October, and November.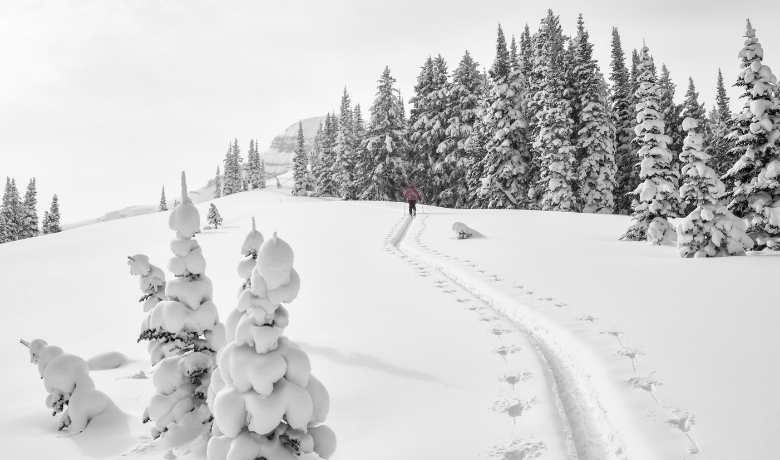 Can I Go Skiing In North Carolina?
If you want to go skiing or snowboarding, North Carolina is a great state to be in the winter. There are several great ski resorts in the mountain areas throughout the western region of the state. One of the best-rated ski resorts in North Carolina is Sugar Mountain Ski Resort, which is approximately 10 minutes away from Banner Elk, NC.
Sugar Mountain Ski Resort has 21 different runs and over 125 acres of terrain for skiing. This mountain also includes a run with a 1,200 vertical drop. The ski resort also features a chair lift that suns 2,000 feet long. This is just one of many great ski resorts in the state. Some other ski resorts worth checking out include
Beech Mountain Ski Resort in the town of Beech Mountain
Appalachian Ski Mountain, approximately 15 minute drive from Boone, NC.
Cataloochee Ski Area in Maggie Valley
Wolf Ridge Ski Resort, 30 minutes from Ashville, NC
These are just some of the great areas for skiing and snowboarding in North Carolina. If you're planning to visit the state and want to travel to an area with plenty of winter activities to participate in, we recommend visiting the following areas:
Boone, NC
Blowing Rock, NC
Beech Mountain, NC
Maggie Valley, NC
Banner Elk, NC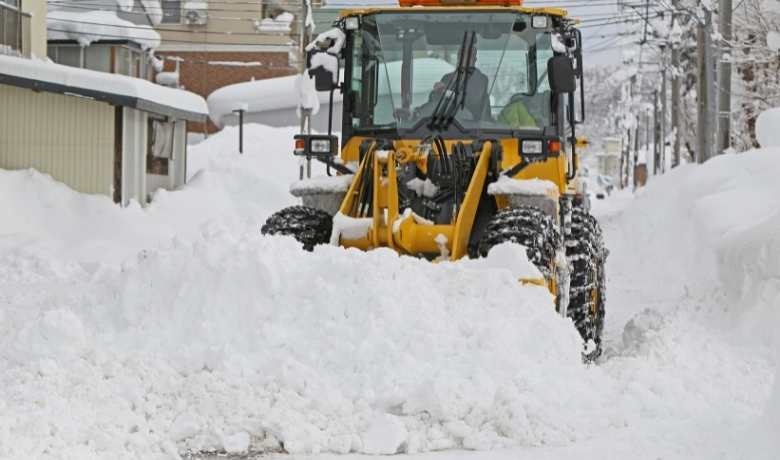 Final Thoughts
Does it snow in North Carolina? Yes, it snows every year in North Carolina during the winter season. On average, the state will receive 5 inches of snow every winter, which isn't a lot. That is because North Carolina is known for having mild weather throughout the year. However, the amount of snow that the state receives is different in each region.
The eastern region of North Carolina is near the coast. Towns and cities in this area don't receive as much snow because the temperature remains consistent year round. On average, the coastal towns will receive only 2 inches of snow each year. Since the western region of North Carolina has more mountains, it gets colder there. Towns in the west can receive between 5 to 15 inches of snow annually. 
Winter season will begin in December, however, some towns in the west will get snow as early as November. Typically, the final snowfall will be in March or April, depending on the area. The winter season in North Carolina is very wet. It's common for a storm to include a mix of snow, sleet, and rain, making for very messy conditions. Snow doesn't stay on the ground for too long.