Australia is known for having beautiful weather all year long, so it's common for people who have never visited the country to think that it never snows. One question that's on a lot of travelers' minds is "does it snow in Australia?"
It does snow in Australia during the country's winter season. While countries in the west are enjoying the warm summer weather, certain areas in Australia will be experiencing snowy weather. It doesn't snow everywhere in Australia, but certain regions do get significant snowfall.
Are you interested to learn more about how often it snows in Australia? You've come to the right page. Today, we're going to discuss winter in Australia and more about the country's weather conditions. Keep reading to learn more.
Read Also: Does It Snow In Arizona? Where Does It Snow The Most In Arizona?
When Does It Snow In Australia?
The Australian winter season is different from the North American season. Winter in Australia will start in June, stay steady through July, and then finish the season in August. In September, the mild temperatures that the country is known for will return.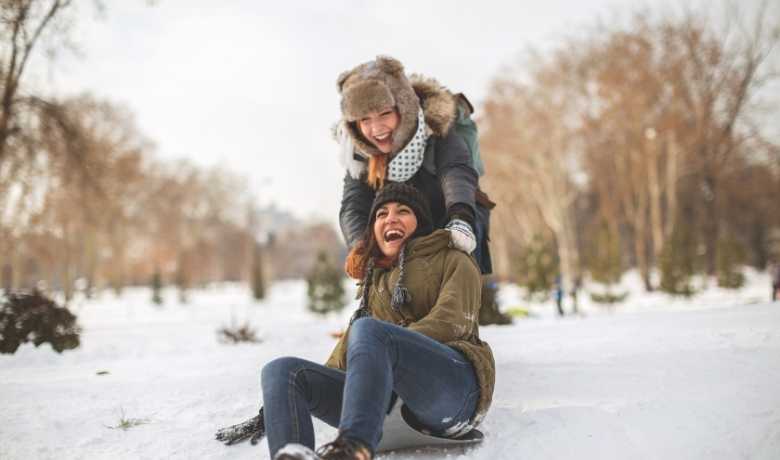 July and August are the coldest months in Australia. However, these months are nowhere near as cold as it gets in January and February in cold North American climates. 
In a way, Australian seasons are the complete opposite of what you can expect in North America. While September, October, and November make up the crisp autumn season in the west where it begins to cool off, spring begins in Australia. This is when any snow the country experienced melts and things begin to brighten up.
Where Does It Snow in Australia?
If you want to visit Australia during the country's winter season, it's important to know where it snows. Only certain areas of Australia experience snow. There are some regions in Australia that have a more tropical-like climate that stays warm year-round. 
To see snow during the Australian winter, you will need to visit one of the alpine regions. The mountain in Australia gets snow, which makes them great tourist destinations. There are many resorts in these areas where tourists can find fun winter activities. 
Read Also: Does It Snow In Florida? And What To Do When It Does.
Snow in Australia can typically be found in regions like Tasmania, Victoria, and New South Wales. Keep in mind, that snow is very unpredictable in Australia. Some winter seasons may bring significant snowfall, while others will barely see enough snow the cover the ground.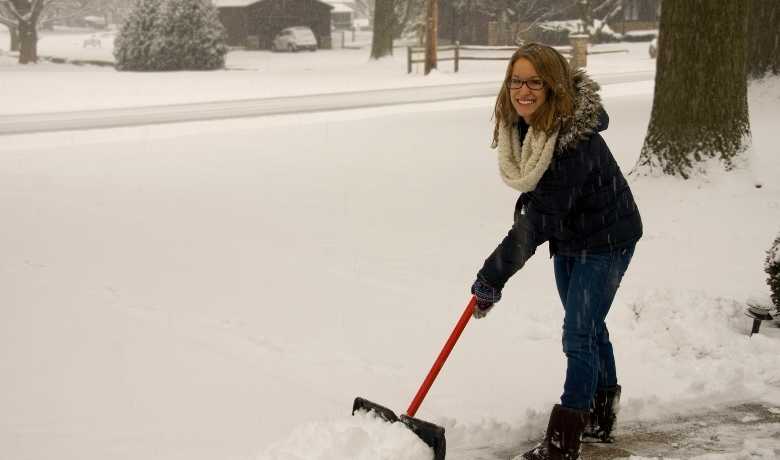 Where Can Tourists Enjoy Australia's Snowy Season?
When traveling to Australia during winter, these are some of the top-rated places to consider visiting:
Thredbo Ski Resort in New South Wales
Cradle Mountain in Tasmania
The Overland Track in Tasmania
Mount Buller in Victoria
Oberon in New South Wales
Does It Snow In Sydney Australia?
Sydney is the capital city of Australia and has a lot of tourist attractions. While Sydney is located in New South Wales, it's not in the mountains. That is why it's very rare for snow to fall in Sydney. If you're visiting Sydney during the Australian winter, it's very unlikely that you will see snow in the city.
Read Also: Does It Snow In Georgia? Average Monthly Snowfall In Georgia.
In fact, the last recorded snowfall in Sydney was in 1836, when it received 4 cm of snow. For tourists staying in Sydney, they will need to take a journey to see snow. Jindabyne is south of Sydney, and it's known as the gateway to Australia's snowy mountains. This is approximately a 6-hour drive.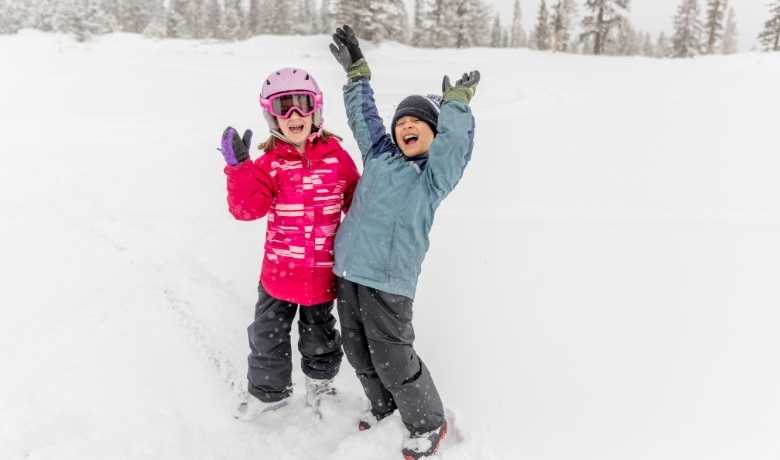 What can people expect as far as winter in Sydney Australia? Well, the lowest temperature usually drops in the city during the winter months is 5 C/ 42 F. That is too mild of a temperature to bring snow. 
How Cold Is Winter in Australia? (Mountain Areas)
There are many reasons why winter in Australia attracts tourists. The temperature range is a big one. Since Australia is a mild country, the temperature isn't very brisk. During the winter, daytime temperatures in the mountains often range between 3 and 12 C/ 37 and 53 F. However, on the colder days and nights, it can drop to -7 to 0.4 C/ 19 to 32 F.
However, winter seasons aren't the most predictable in Australia. There are some days in the winter when the temperature in the alps can reach as high as 29.5 C/ 85 F. It doesn't have to be freezing for snow to fall in Australia. On days when it's between 2 and 5 C/ 35 to 41 F, there can still be snowfall. However, it will be very soggy snow.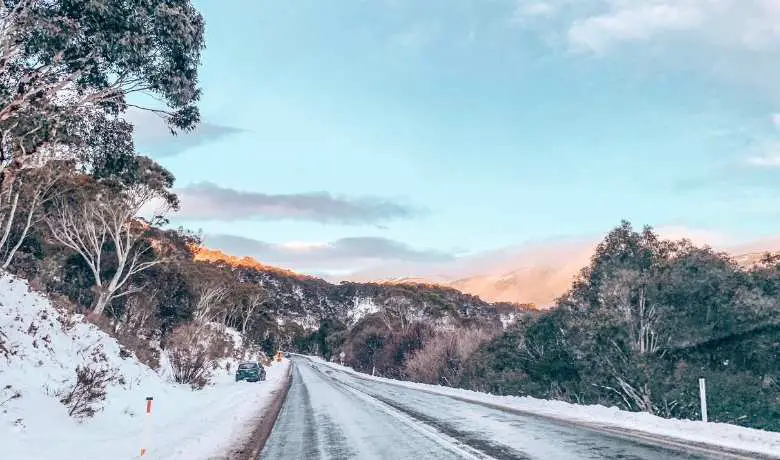 The alpines in Australia experience higher winds, which can make these areas feel colder, especially during the winter season. It also feels damper in these regions. This is because the soil in the mountains is able to retain a very high amount of water. 
Read Also: Does It Snow In Hawaii? Surprising Snowfall Explained
Want to know what the coldest area in Australia is? The coldest mountain is Liawnee. It's not unusual to experience frost on this mountain during winter. The average cold day is around -1.6 C/ 29 F. 
Why Does It Only Snow in Certain Regions of Australia?
While it may not seem like there is that much of a difference in the temperature range between the alpines in Australia, and places like Melbourne and Sydney (which don't receive snow). This is because the temperature that people read on a thermostat reflects how cold the air is. Whether or not it snows depends on the temperature of the ground.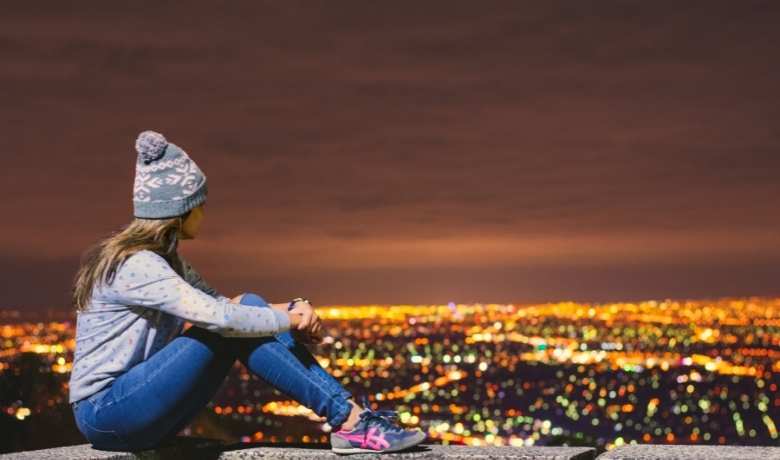 The ground in the alps is higher than the ground in cities like Sydney. That is why it snows in the alpines. Precipitation is another key factor in snow development. It's less likely to snow in a dry climate because moisture in the air turns into ice crystals, which form snowflakes. If there is no moisture in the air, snow can't form.
Sydney is right by the sea, so it's not a dry climate. One of the main reasons why Sydney (and other areas of Australia) doesn't get snow is because of the land's latitude compare to the sea level. Snow generally doesn't fall on land that is sea level, unless the latitude is 35 S and 35 N.  Since Sydney is just above this latitude level, it doesn't get snow.
Read Also: Does It Snow In Texas? Surprising Snow In Texas.
What Makes Winter in Australia Exciting?
When it snows in Australia, the air isn't bitter cold. This makes it more enjoyable to participate in winter activities, like skiing and snowboarding. That is why the alpines in Australia are known for the selection of ski resorts. No matter what outdoor activity you choose to participate in, the weather makes it uncomfortable. 
Christmas in July is a big celebration during Australia's winter. Every year at the Blue Mountains in New South Wales, Yulesfest is celebrated between July 20 and 26. All the things that make the Christmas season wonderful are experienced during this event, like sing-along, hot beverages, and toasty fires. 
Snow trekking is another fun activity that takes place in snowy regions of Australia. The Overland Track is one of the best trails for snow trekking and exploring one of Australia's most beautiful snowy scenic areas. This track is on Cradle Mountain in Tasmania. 
Does It Snow in the Off-Season in Australia?
In colder areas of the US and Canada, there are years where the snow can be predictable off-season. While winter in the west typically ends in March, some areas receive the occasional sprinkle of snow in April or even May. Australia is a lot different. It's very rare for there to be snow come spring in Australia. The winter season is very short.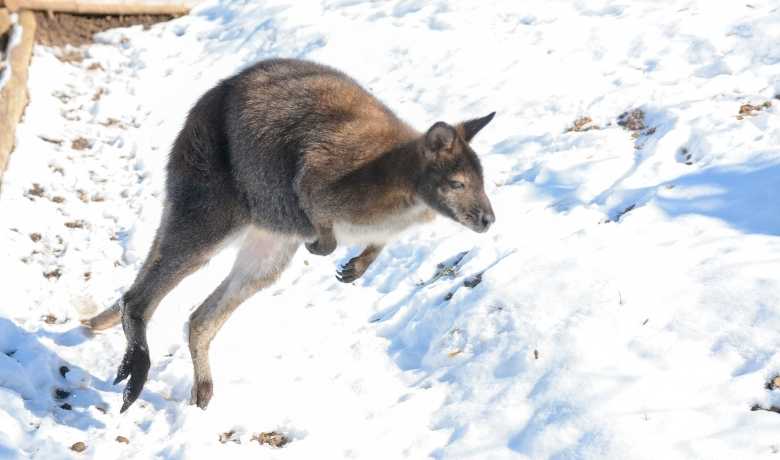 However, there are some areas that experience a late-season snowfall in September. This can be expected in places like Mount Perisher, Centre Valley, and Front Valley. If you are planning a trip in September and want to take advantage of winter activities, these places often have snow until the middle of September. 
Read Also: Does It Snow In Seattle? How Much Snow Does Seattle Get?
Final Thoughts
Does it snow in Australia? Yes, it does snow in Australia, but only in certain regions. Some areas in Australia have warm weather all year long, so those places don't experience snow. Tourists who want to take part in Australia's winter activities will need the visit the alpines. The mountains in New South Wales, Tasmania, and Victoria are where it snows.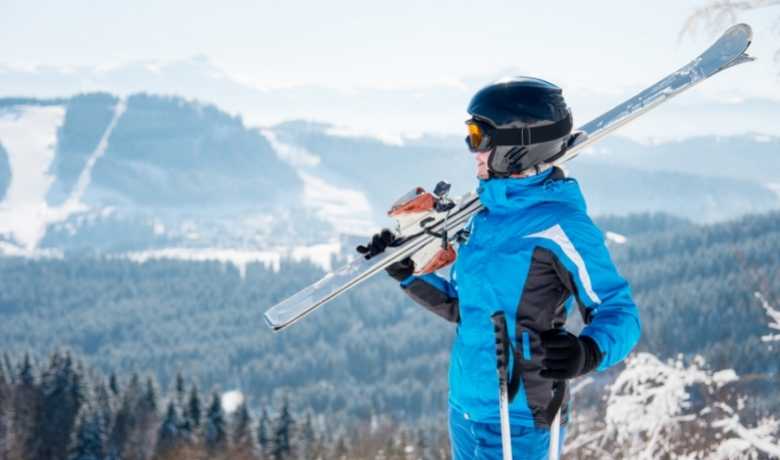 It only snows during the Australian winter, which is June, July, and August. In some areas, there may be snow as late as mid-September. Even when it does snow, the air doesn't feel frigid cold. The temperatures don't drop too extreme, but the air and ground are cold enough in the mountains to form snow. While some regions receive a sprinkle, others experience a significant snowfall each season. 
There are many great ski resorts throughout the alpines in Australia which tourists keep busy through the winter season. Activities like snow trekking, snowboarding, and skiing attract a lot of travelers. Another big celebration is Yulefest, which is a Christmas in July style of festival. This is where people can enjoy some of their favorite holiday traditions in the middle of July. Winter in Australia is always fun for tourists.
Resources: