Abu Dhabi is the capital and the second-most populous city of the United Arab Emirates  – one of the fastest-growing and richest countries of West Asia. Formerly oil has been generating the most income while at the moment oil only accounts for around 18% of GDP. Currently financial transactions are the most important sector of the economy, which is the result of market liberalization (there are no taxes or duties in the country).
What is the average salary in Abu Dhabi? Obviously actual salary would depend on the profession and level of experience, but 16,300 AED ($4437) is an average per month with 2,210 AED ($601) being  the lowest average up to 72,300 AED ($19684) being the highest average. The average hourly wage (pay per hour) in Abu Dhabi is 94 AED ($26).
Read Also: What is the Average Salary in Dubai?
Important role in the country's economy plays also tourism  – Abu Dhabi in particular attracts many foreign tourists and traders around the world with it's modern, luxurious hotels as well as low prices. Tourism has a significant impact on the job market, with many available positions in the catering & hospitality industry. 
Want to find more details?
What salary can you expect within different industries?
What are the basic working conditions?
What benefits are applicable?
Please go ahead and read this article to find out more…
Average Salary In Abu Dhabi.
On average salaries in Abu Dhabi are higher by about 7% than in other cities in the United Arab Emirates.
Read Also: Average Salary in Vienna
In regards to earning percentages 6% of the Abu Dhabi population earn 748666 AED ($203832) or more, 11% earn 650000 AED ($176969), 22% earn 459274 AED ($125042), 52% is at 240835 AED ($65569), 86% earn 94536 AED ($25738), 94% earn 59138 AED ($16100) and finally 100% earn at least 22481 AED ($6120) or more.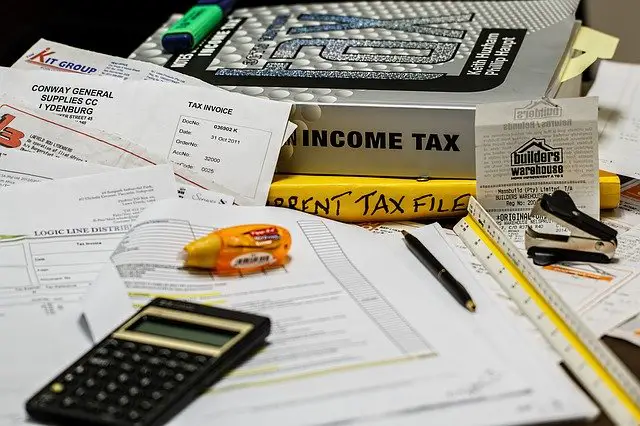 One of the most popular professions at the moment is nurse, accountant and mechanical engineer.
The most prominent employers in Abu Dhabi are Etihad Airways, Abu Dhabi National Oil Company, NMC Hospital and National Bank of Abu Dhabi.
So, in case if you considering moving to Abu Dhabi and want to know more about level of salaries in certain industries, here are some examples:
| | | |
| --- | --- | --- |
| JOB TITLE | AVERAGE  SALARY (AED) | AVERAGE SALARY ($) |
| Accountant | 11,100 AED | $3021 |
| Financial Analyst | 17,100 AED | $4655 |
| Financial Manager | 34,200 AED | $9310 |
| Graphic Designer | 11,400 AED | $3103 |
| Flight Attendant | 13,800 AED | $3756 |
| Pilot | 19,700 AED | $5363 |
| Architect | 14,400 AED | $3920 |
| Mechanic | 8,580 AED | $2335 |
| Bank Branch Manager | 23,100 AED | $6288 |
| Teacher | 12,200 AED | $3321 |
| Nanny | 10,500 AED | $2858 |
| Engineer | 14,800 AED | $4029 |
| Chef | 13,100 AED | $3566 |
| Waiter / Waitress | 9,960 AED | $2711 |
| Dentist | 39,000 AED | $10617 |
| Nurse | 13,000 AED | $3539 |
| Developer / Programmer | 14,300 AED | $3893 |
| Information Technology Manager | 24,000 AED | $6533 |
| Network Engineer | 14,400 AED | $3993 |
| Police Officer | 12,400 AED | $3375 |
| Attorney | 23,700 AED | $6333 |
| Cashier | 9,370 AED | $2271 |
| Secondary School Teacher | 13,500 AED | $3675 |
Above examples are of course an average, as the salary is also dictated by level of experience, for example with the experience between two to five years you can expect on average 30% higher salary then those just starting their careers. With the experience of more than 5 years this increases further up to 36% and with 10 years and more you are looking at further 21% and 14% higher income.
Read Also: Average Salary in Bermuda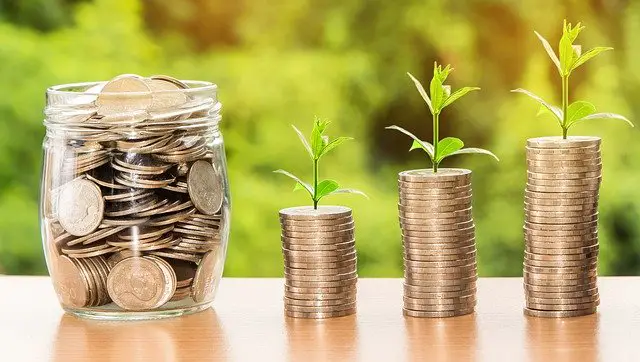 The level of education is not without significance either – typically having a diploma allows you to get income higher for about 15% than those finishing just high school. If you have a Bachelor degree you can count on extra 10% and with a Master's degree further 20% is a given and as a PHD you can get another 20% on top.
However before you move to Abu Dhabi there are some other factors to consider beyond the salary, mainly any restrictions associated with your nationality or gender…  
First of all in order to be able to work legally in Abu Dhabi expats require a work permit and to achieve that you need to be offered a job in the first place, but you will be pleased to know that once you have that offer in most cases it is the employer that is taking care of all formalities.
Read Also: Average Salary in Budapest
Another very important aspect of working in Abu Dhabi is associated with gender… 
Although women generally can be employed, they are not allowed to have any job that is not deemed as appropriate for women and officially approved by the Ministry of Labour.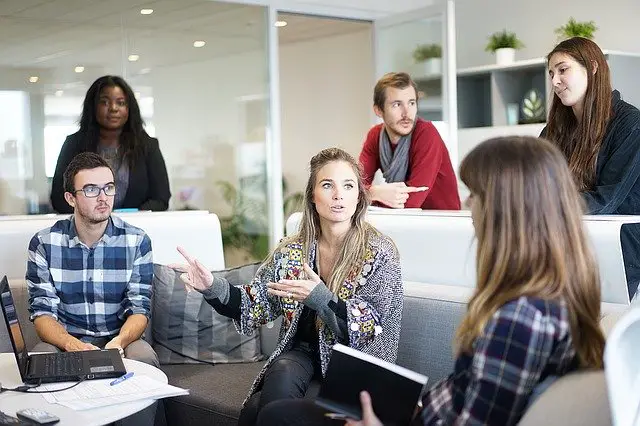 Any work at night or something to be considered as detrimental to women – and many commonly accepted jobs in Western societies are perceived like that – does not meet these requirements. Women also cannot seek employment without husband consent. Worth noting, that on average women earn 10% less than men.
Income increase happens here on average every 1.5 year and while they were higher recently in certain sectors – 8% in healthcare compared to 2% in banking, this is not that impressive when you compare at what level those salaries were to start with.
Job opportunities in Abu Dhabi
There are many international companies that relocated to Abi Dhabi and for the expats seeking employment  with them is probably the best shot.
A common way to find a job is to use the internet and one of the popular websites is gulftalent, but using recruitment agencies is also quite popular.
Apart from having appropriate credentials, language barrier is not an issue, as English is commonly used, although any legal documents, diplomas etc.must be in Arabic.
Working conditions in Abu Dhabi
Interesting fact is that the working week in the whole UAE starts on Sunday and ends on Thursday, meaning unlike the rest of the world, the weekend falls on Friday & Saturday. 
All employees can work up to 8 hours per day with the exception of people who work in hotels restaurants where the limit is 9 hours. Important to mention that during the Ramadan period this allowance is reduced by 2 hours for all Muslim workers.
Read Also: Average Salary in Chile
In terms of holiday entitlement, full-time employees working in the Abu Dhabi are entitled to leave and holidays as per laws in the country – this is typically between 22 – 30 working days and depends on the sector.
Sick leave allowance on another hand is typically 15 days on full pay.
In terms of healthcare for employees UAE nationals have full access to public hospitals and clinics for free. Expats on the other hand must pay a fee and can only access the public hospitals and clinics if they have a health card. 
Retirement age is typically 60 years for men, 55 years for women, but in certain sectors  – for example judges it is 65 years.
Read Also: Sweden Minimum Wage
Worth noting… trade unions are completely banned in the whole UAE and there is no minimum wage in place for expatriate employees.
Abu Dhabi Average Household Income
The average annual household income in Abu Dhabi depends often on employee country origin, for example with the Emirati families we are looking at AED 866,890 ($236004) while for non-Emirati it is significantly lower – 337,392 ($91852).
Abu Dhabi vs Dubai
Abu Dhabi is considered to be richer than Dubai, but this has no significant impact on quality of life in economic terms, because both cities are extremely prosperous.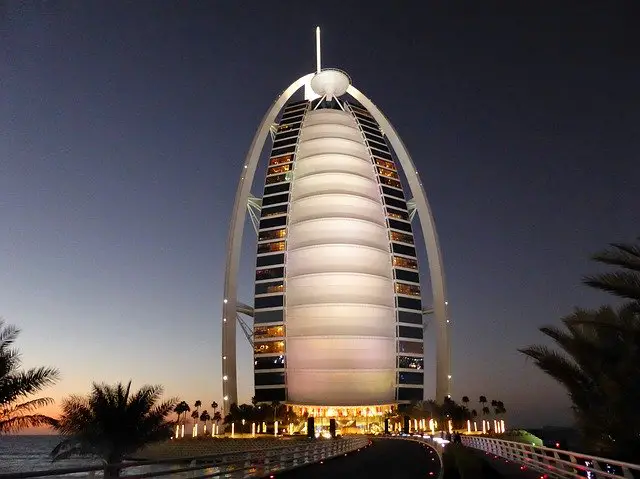 Abu Dhabi however is perceived to be much calmer while Dubai attracts more tourists, so for work-life balance it could be a better choice. 
Cost of living in both locations is expensive, but it tends to be much higher in Abu Dhabi, where the cost of rent for example is 30% higher than in Dubai.
Cost of living in Abu Dhabi
Cost of living index measures differences in the price of goods and services over time and in Abu Dhabi a cost of living index is at 62.83 – the city is placed at 166 out of 456 cities around the world.
It is estimated that a family of four monthly spending is within the region of 11144 AED ($3000), while a single person spends around 3191 AED ($868) and this is not including the rent.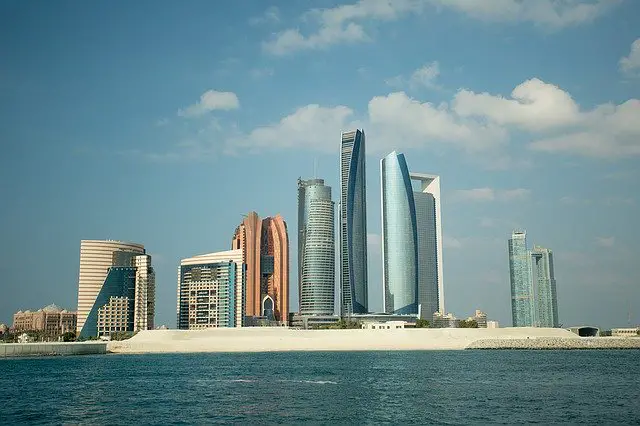 Rent cost is considerably high and depends on the exact area. The average cost of rent in case of one bedroom apartment in city center ia around 4700 AED ($1255) and in suburbs is around 3690 AED ($1005).
If you are thinking about buying an apartment in the city center, you are looking at 13108 AED ($3568) per square meter and 10614 AED ($2889) outside of the centre.
The cost associated with food, utilities etc. are comparable to those in other western societies.
Conclusions
Abu Dhabi is surely considered as a very attractive and lucrative place to work and live in. In addition, it is interesting in terms of tourist attractions and the weather is also very nice. On the other hand, cultural differences may be difficult to accustom to for some – especially women! Asking your husband for a right to work? not being able to work in certain professions that are not universally recognized as proper to women's morale? It can be challenging …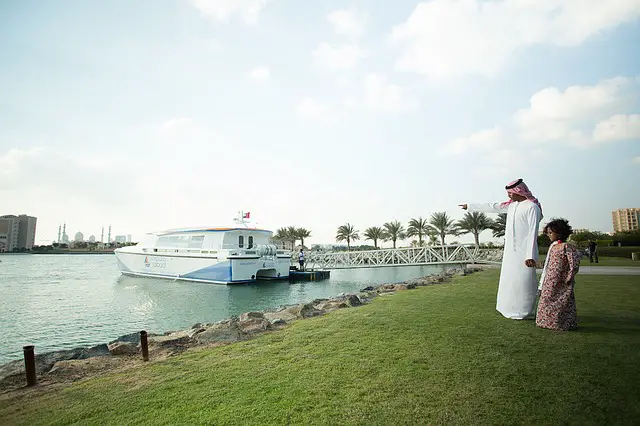 This is why, before you'll go crazy about endless possibilities and the great wealth and luxury in this city, do your research and look inside yourself if this is something you are OK with, because the things you take for granted here won't necessarily be your right in Abu Dhabi.