Seattle is one of the biggest cities in the United States. Living in the city presents you with lots of opportunities for work, school, and entertainment. However, you may have lots of questions about the city and what to expect.
Is Seattle a good place to live? Yes, it is. Seattle is a naturally beautiful city with a diverse culture. There are many family-friendly neighbourhoods and tourist attractions. Seattle is a good choice for both young professionals and retirees.
Are you considering moving to Seattle? Even though the city has a good reputation, you may have a few questions.
Keep reading to learn about some of the city's best places to live, crime levels, top employers, average salaries, and the education system.
Read Also: Is Connecticut a Good Place to Live? Pros and Cons of Living in Connecticut
Is Seattle a Good Place to Live?
Seattle is popularly known as 'the emerald city.'
It gets lots of rain every year and remains beautiful throughout the year.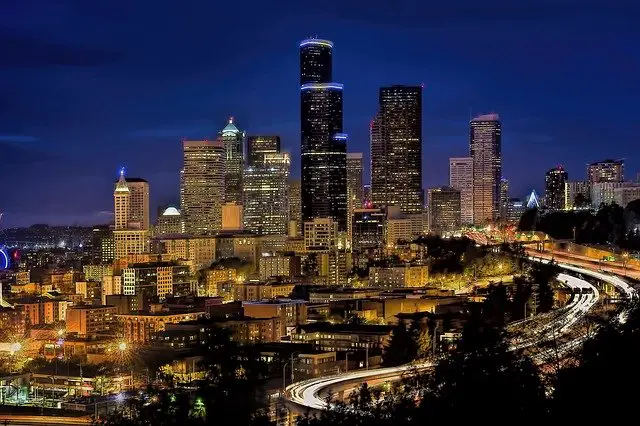 There are lots of gorgeous mountains and forests.
Most Seattle neighbourhoods are safe and family-friendly. Beacon Hills is one of the city's best neighbourhoods.
It is a popular attraction for foodies and those who enjoy the laid-back feel of Seattle.
There are lots of diverse and exciting restaurants and community-preserving communities.
Read Also: Living In Las Vegas Pros and Cons
Ravenna is a family-friendly neighbourhood with lots of single-family homes.
Its proximity to the University of Washington gives it a college town vibe and there are lots of young people.
It is a great neighborhood for young professionals.
Ballard has a traditionally Scandinavian heritage but it has been quickly overtaken by contemporary settlers.
However, the Nordic Museum gives it its traditional feel.
The neighborhood is bustling with activity and it attracts all types of people.
It is close to many dining and shopping centers.
Capitol Hill is a great neighbourhood. It is Seattle's LGBTQ centre. It is close to attractions such as Volunteer Park, the Seattle Asian Art Museum, and the Jimi Hendrix Statue.
Read Also: Is Florida a Good Place to live? Pros and Cons of Living in Florida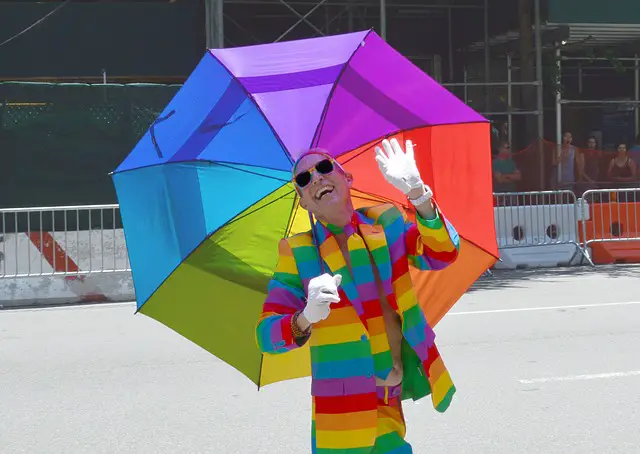 Even though many Seattle neighborhoods are great, some of them may be unpleasant.
Some of the least pleasant ones include Sand Point and River View.
Read Also: Is Florida a Good Place to live?
The crime rate in Seattle is low. The most common crime in Seattle is property crime. According to the FBI Uniform Crime Report, the city ranks 46th in the list of safest cities in Washington.
53.8% of Seattle dwellers over the age of 25 holds at least a bachelor's degree. 91.9% of them hold a high school diploma or its equivalent. This is a lot higher than the national average.
According to a 2008 survey by the United States Census Bureau, Seattle has the biggest percentage of university and college graduates of major cities in the United States.
Read Also: Is Japan a Good Place to Live?
It is one of the most literate cities.
The city has many institutions of higher learning. The main ones are the University of Washington Education Outreach and the University of Washington. There are lots of private universities.
The schooling system in Seattle is in three levels; elementary school, middle school, and high school.
The standard of education in public schools is good and is supplemented by private schools.
There are 60 elementary schools, ten middle schools, ten K-8 schools, 12 high schools, and six service schools.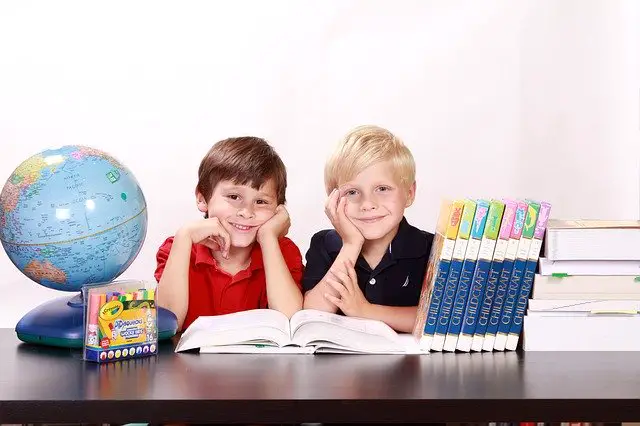 There are lots of ways to get around Seattle. Public transportation within the city is cheap the Central Link light rail is one of the cheapest options. Other cheap options are; The Seattle center monorail, bus service, and bike-sharing.
Is Seattle a Good Place to Work?
Boeing is the first anchor company in Seattle.
It was founded in 1916. The city now has lots of big employers.
There is a deep pool of talent as over half the population holds a bachelor's degree or higher.
If you plan on starting a business or expanding it, Seattle will provide you with lots of skilled workers.
Read Also: Is Denver a Good Place to Live?
You can easily find a job in industries such as; aerospace, travel and tourism, food and agriculture, microelectronics, and software.
It is the headquarters of many Fortune 500 companies. Some of them include; Microsoft, Amazon, Alaska Airlines, Starbucks, and Costco.
The economy of Seattle depends on both old and new industries.
The newer contributors to the economy are the internet and technology, design, and clean technology. In 2010, its gross metropolitan product was $231 billion.
It is one of the biggest metropolitan economies in the USA.
The average salary in Seattle is $78k. The most common job titles are; senior software engineer, operations manager, software engineer, and project manager. The average salary of a software engineer is $105k.
A senior software engineer earns an average of $134k, and a project manager earns about $78k.
The most popular employers are; The Boeing Company and Microsoft Corp. The average salary for employees in Microsoft Corp is $82k-158k. The Boeing Company pays an average of $62k – $146k.
The rate of unemployment in Seattle is about 3.3%.
Even though the cost of living in Seattle is 49% higher than the national average, there are lots of job opportunities.
The cost of housing is about 94% higher than the United States average.
The cost of gas, bus fare, and other transportation costs is 33% above the national average. The cost of healthcare is 24% higher than the United States average.
Read Also: Is Houston a Good Place to Live?
Is Seattle a Good Place to Buy a House?
Buying a house in the Seattle area is a good idea. Many neighbourhoods have great houses at fair prices.
North Redmond is one of the best neighborhoods to buy a house.
It is a family-friendly neighborhood has a population of about 2,580. The neighborhood has a suburban feel with lots of parks, restaurants, and coffee shops. It is family-friendly and there are plenty of public schools close-by.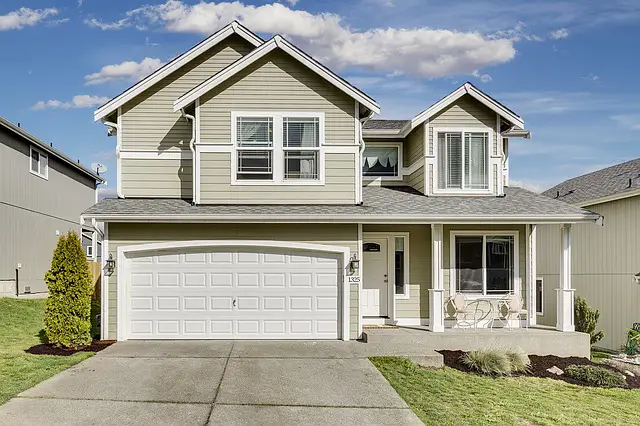 93% of the homes in the neighborhood are owned. The median home value in Seattle is $866,702 and the median rent is $2,318.
Puget Ridge is another great place to buy a home. The neighborhood in West Seattle has affordable homes and is family-friendly.
It has a neighborhood park and is close to many shopping centers. The average cost of new construction is $600 000.
Even though the cost of housing in Seattle is relatively high, it is worth it as the city has a lot to offer.
Is Seattle a Good Place to Retire?
Seattle is one of the best places to retire in the United States. According to a US News &World Report, the city ranks 30th out of 100 cities in a list of the best places to retire.
Some of the best places to retire in Seattle are; Woodway, Normandy Park, Gig Harbor, Edmonds, and Enetai.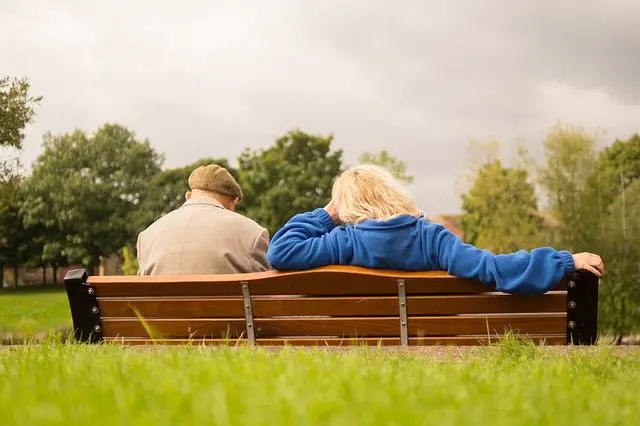 If you think of retirement as a time to sit back and relax, Seattle is a great place. Some of the best things about it include; its temperate climate, outdoor escapades, an interesting cuisine, and a vibrant nightlife.
Is Seattle a Good Place to Visit?
Visiting Seattle can be a fun experience. Aside from its natural beauty and friendly people, there are lots of things to do all-year-round. The emerald city has over 100 annual festivals.
There are festivals for food, music, and more. The most popular ones are; Bite of Seattle, Capitol Hill Block Party, Pride Festival, and Oktoberfest.
If you enjoy outdoor activities, Seattle has a lot to offer.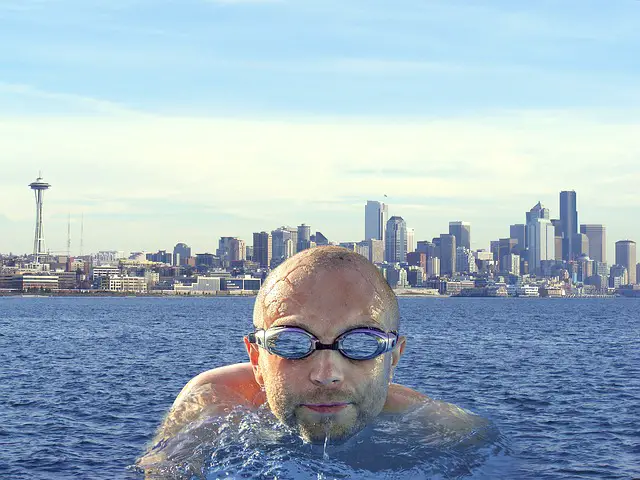 Some of the most popular outdoor activities for Seattleites are; fishing, sailing, canoeing, and hiking. Seattle is close to many mountains, islands, a volcano, and a rainforest.
Art lovers will enjoy Seattle as it has about 200 art galleries, lots of public art projects, and five art museums. The local government offers downloadable maps of what Seattle has to offer in terms of art.
Seattle is home to some of the best wineries in the northwest. Woodinville is a Seattle suburb with more than 100 wineries. It attracts wine lovers from all parts of the world.
Novelty Hill januik is a modern winery with state-of-the-art facilities.
It gives you a unique wine-tasting experience and is one of the top winemakers in Washington. It is great for both veteran and novice wine lovers.
Seattle is beautiful from above. A visit to the city allows you to view it from the Seattle Space Needle.
The viewpoint is 605 feet above the ground. On it, you can see some of the top landmarks and a view of the city's metropolitan landscape.
A visit to Seattle can be fun and affordable. There is plenty of affordable accommodation and shopping centres. There is a strong sense of community and the culture is diverse. If you are an expat planning to move to Seattle, then you will not be disappointed. This place presents great opportunities for young professionals or for those looking for a place to retire.