Chile is a high-income economy and the most competitive in Latin America. It has the highest per capita income, as well as economic freedom and globalisation freedom. In 2009-2010 reports, it was ranked the 30th country in the world based on competitiveness. In the global market, Chile is the leading producer of copper worldwide.
The economy has remained quite stable even during upheaved apprehension. Expats from across the globe are relocating here to take advantage of the country's economic stability.
If you are planning on working in Chile, I know you have a lot of questions about the labour market and salaries. Let me brief you on that!
What is the average salary in Chile? Working in Chile means you can expect an average monthly salary of 2,591.057 USD, or $31,068.696 per year, or $14.88 an hour. This salary is enough to cater to the cost of living, which is also very low (about 40% lower than in the US). Note that at the time of writing 1 USD = 833.40 Chilean Peso (CLP).
Read Also: Average Salary in Bermuda
Foreigners are more than welcome in Chile. In 2020, the country ranked 15th with the economic freedom of 76.8, which is characterised by sound policies, government integrity, market orientation, and strong financial institutions. A combination of the above has led to steady economic growth. There is a lot of foreign investment since the country has signed free trade agreements with countries like the USA.
Are you wondering how the work culture in Chile is? Are you curious about income distribution and salaries in Chile? Do you want to know the minimum wage? Read on to find answers to these and more questions about living and working in Chile.
The Average salary in Chile
Despite having a first-world or high-income economy, Chile's labour wages are relatively low compared to others first-world countries like the US. Approximately half of Chile earns about $2,688 per month or less. Only 25% of the working population earn a gross salary of above $7,355 per month. The amount of salary paid to employees is determined by a number of factors such as their level of education, level of experience, location of the job, the employer, and government policies.
Read Also: Average Salary In Abu Dhabi
Salary comparison by location
Different cities in Chile offer different salaries, depending on their level of development. The capital city which is Santiago offers the highest average salary in the country. Working in Santiago will earn you an average gross salary of 3,006.813 USD per month, which is 16% more than that of Chile. Santiago is followed by Puente Alto and Maipu with an average salary of $2,935 and $2,887 per month, respectively. The lowest-paying city in Chile is Rancagua with an average salary of 2,384 USD per month.
Salary comparison by occupation
Naturally, highly skilled workers earn significantly higher than unskilled workers. For starters, employees in the medical field tend to receive the highest salaries compared to several other occupations. On the lower salary scale are employees in education, construction, and service-delivery jobs. In addition to one's profession, their job title will also determine their salaries. For instance, CEOs, CFOs, and executive managers across all disciples take home the biggest cheques as entry level jobs pay significantly lower. Here are the average monthly salaries of a few occupations and job titles:
Read Also: Average Salary in Budapest
Accountant – $1,629
Accounting manager – $3,269
Internal auditor – $2,659
Financial manager – $4,768
Receptionist – $1,720
Administrative assistant – $1,323
Pilot – $2,939
Architect – $2,365
Teller – $1,639
Bank branch manager – $3,700
Teacher – $1,979
Nanny – $1,592
Customer service representative – $1,745
Customer service manager – $3,118
Engineer – $2,184
General Manager – $4,158
CEO – $5,827
CFO – $4,928
Hotel manager – $3,550
Psychiatrist – $6,517
Paediatrician – $5,966
Chile Average Income per Person
The average income per person is also Gross Domestic Product Per Capita. It is calculated by dividing the country's GDP by the total population. In December 2019, the GDP Per Capita of Chile was 14,763.685 USD. This was a great decrease compared to the records of December 2018, which showed a GDP Per Capita of 15,832.944 USD.
Read Also: Sweden Minimum Wage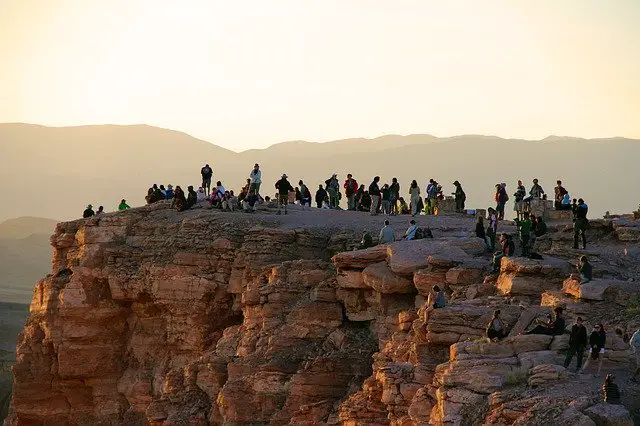 The figures are updated every year and the records are available from 1960 all the way to 2019. The all-time highest data was recorded in Dec 2018 as mentioned above while the lowest data was recorded in 1960 as 468.864 USD.
Minimum Wage in Chile
Chile has a legal minimum wage of 301,000 CLP (361.08 USD) per month. This is the general minimum wage because it applies to employees aged between 18 and 65 years. Those under 18 years or above 65 years of age are entitled to a monthly minimum wage of 224,704 CLP (269.56 USD). The minimum wages are often set by Congress after a government proposal is agreed upon by the representatives of employees and employers. No employee working in the country can be paid less than this government-mandated minimum wage. For those with hourly jobs, the minimum hourly rate set by the government is $2.25. Overtime is calculated at 150% of the normal hourly rate. Employers who fail to comply with this are subject to punishment in a court of law.
Read Also: Average Salary in Zurich
I can confidently say that employees gained more purchasing power in 2019 because the minimum wage was higher than that recorded in 2018. A higher purchasing power has stimulated consumer spending, which in turn boosted businesses and ultimately promoted the economy. A modest increase in wages also improves worker productivity, therefore, reducing absenteeism and employee turnover.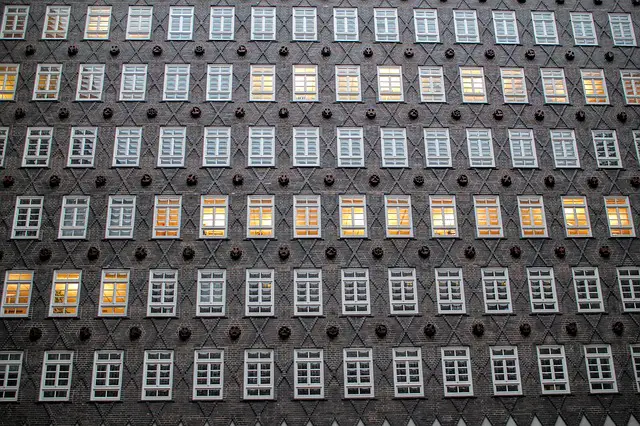 Even with the slight increase, the minimum wage is still very low and cannot get the citizens out of poverty. Since October 2019 to early this year, the country has been experiencing a wave of protests and uprisings over wages, pension, and union organising, and demand for a new constitution. They have proposed an increase in minimum wage and monthly pension payment, both to 500,000 CLP ($599.81) per month. They also demanded a reduction of the number of working days a week or hours per day.
Read Also: Norway Minimum Wage
In addition to minimum wage, the labour law determines several other things that affect employee on a day-to day basis. For starters, the Chilean Labour Code states that the maximum number of working hours per week is 45 hours. These hours should be spread out between 5-6 days a week. Additionally, employees with more than one year of service are entitled to 15 days of paid annual leave. Female employees also get 6 week of maternity leave before birth and 12 week after birth. There are several other labour laws that have been put in place to protect employers from unscrupulous employees. So, make a point of knowing all of them.
Chile Income Distribution
The Gini index in Chile, which is used to measure income distribution, was reported at 46.6 in 2017 on a scale of 0 to 100 although it has decreased significantly in 2020. As the saying goes, 'money cannot buy happiness' but money caters for basic needs. To afford high living standards, everyone requires money. Unfortunately, Chile ranks above average in income inequality despite leading in human development. This means that income distribution is uneven.
One of the causes of uneven income distribution is gender disparity in the labour market mainly in salaries and employment. For instance, in 2015 women with university degrees were paid 35% less than men with the same level of education. In 2019 it was reported that only less than half of the women in Chile were in paid work while 31% had no social, contract, or health insurance.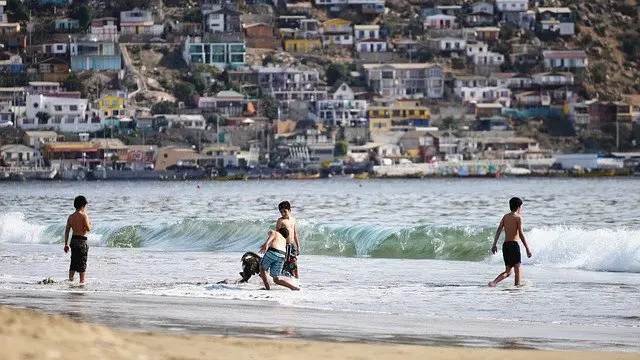 The current gender wage gap is 7% whereby women are earning an average of $2,515.660/month while men are earning 2,707.330 USD per month. Gender disparity in political empowerment is currently at 69%. Due to discrimination in the labour market, Chilean women have a lower purchasing power of approximately 47% less than men.
The uneven income distribution in Chile is also as a result of the current tax system. It tends to handicap mostly the people in the middle and lower-income classes. The tax system relies heavily on regressive VAT (Value Added Tax) but less on income tax. Therefore, the inequality in net salaries is far much worse than in gross salaries. Even if income tax is progressive on principle, it is eroded by preferential treatment and exemptions along the way. The income tax mainly targets the highest earners but they are very few yet a large amount of tax money is collected. This means the burden of taxes is weighed on the lower and middle-income earners.
Chile Job Market
The Chilean labour market is mainly based on the services sector, as well as natural resource industries such as agriculture, forestry, mining, and aquaculture. The rate of unemployment increased to 7.4% from 7.1% with 732,180 people reporting as unemployed. There are many large multinationals and international companies based in Chile, especially in its capital Santiago. For expats, the easiest way to get a Chilean job in these companies is through international transfers. The tourism and financial sectors have been growing steadily, promising numerous job opportunities to foreigners.
Job requirements
Your chances of getting a job in Chile depend on your Spanish skills. The few jobs that do not require Spanish skills include tour agent, tour guide, receptionist, English teaching in private institutes or tutoring, and professional jobs in international companies. Once you learn Spanish, you can access equal job opportunities with the Chileans. However, you'll most likely be restricted to the careers you have studied for regardless of your previous experience.
Some regulated professions such as in medicine, dentistry, translation, and primary education will require you to undergo a degree legalisation procedure. Having accreditation such as TEFL and CELTA is always helpful if you are seeking a job as an English teacher. A teaching degree will also be required if you plan on joining the formal education teachers.
Work culture
Although Spanish is the official Chilean language, most mid-level managers and highly-skilled workers speak use English. Employees are required to work for 45 hours per week but the need for more money makes them work way above the set minimum time.