The first time I saw Adam Driver was on the show HBO's Girls, where he starred as Hannah's enthusiastic boyfriend. This is the show that propelled the former marine to stardom. Like most people out there, I was a little fascinated by the force that is Adam Driver the first time I laid eyes on him.
I don't know whether it's his intriguing aura or talent, or both that I was drawn to, but I wanted to know more about him. Like many other curious internet users, I couldn't help but wonder whether there were any familial relations to Minnie Driver, the amazing actress best known for her role in the film Good Will Hunting.
Read Also: How To Fake A Fever
Is Adam Driver related to Minnie Driver? No, he's not. They are both amazing actors, but they are not related. Minnie Driver was born in London, United Kingdom, in 1970 to Ronald Driver and Gaynor Churchward while Adam Driver was born in San Diego, California, to Nancy Wright and Joe Douglas Driver 13 years later.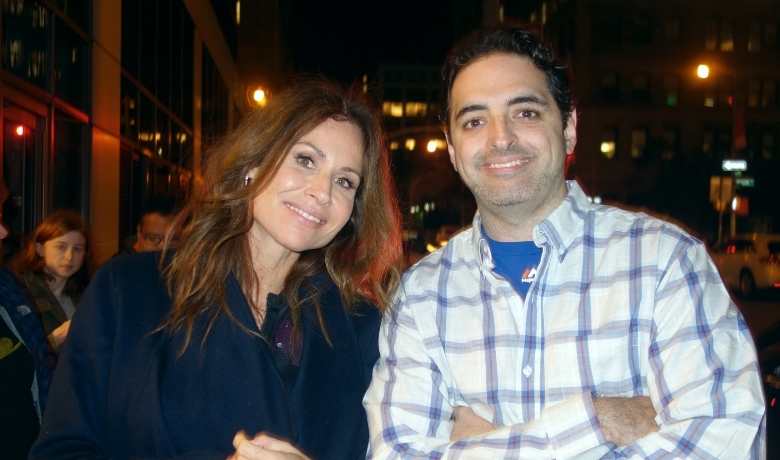 Adam Driver is one of the hottest acts in Hollywood right now. He's intense, versatile, and original in his acting, and every director wants to work with him. The actor shot to fame with his role as Lena Dunham's on-off boyfriend on HBO show Girls and has since become a household name.
He has starred in numerous major films in the last few years, including Marriage Story on Netflix, BlacKkKlansman, and Star Wars: The Force Awakens. Whether you became acquainted with him through any of these great films or are a fan of HBO Girls, I'm sure you've got a lot of questions about the Hollywood star. Let's start with the most obvious.
Read Also: How Old Is Geralt of Rivia (Witcher)
Is Adam Driver Related to Minnie Driver?
The internet seems to think that Adam Driver and Minnie Driver are related. I can see how the fact they share a last name and are both amazing actors can make one wonder if they share the same genes. So, Adam Driver related to Minnie Driver? Sadly, no. There's not even the remotest familial connection between the two actors.
Adam Driver was born on November 19, 1983, in San Diego, California. His parents are Joe Douglas Driver and Nancy Wright. Adam Driver's father is from Arkansas while his mother is a paralegal from Indiana. Adam has an older sister named April, his only sibling.
Born Amelia Fiona Driver on January 31, 1970, in London, Minnie Driver is best known for her role in Good Will Hunting, for which she received an Oscar nomination. Ronald Driver, her father, is Welsh with English and Scottish ancestry. Gaynor Churchward, her mother, is a fabric designer (formerly a model). Minnie Driver learned that her mother was her dad's mistress in 2008, shortly after giving birth to her son Henry.
Ronald and Gaynor have another daughter, Minnie's older sister Kate Driver. Minnie Driver has three half-siblings from her father's relationships with different women. None of Minnie's half brothers and sisters –that we know of –has any relations with Adam Driver.
Read Also: Why Did Itachi Kill His Clan
Facts about Adam Driver
Adam Driver's road to fame began with his role as Hannah Horvath's romantic interest in HBO Girls. He has come a long way since his early days on Girls. While he failed to win Hannah's heart in the end, his stellar acting skills have won him the affections of Star Wars fans, the young female population, directors, critics, and apparently, comedian John Oliver. But Adam Driver hasn't always been a star and, just like most of us, he struggled with many aspects of life. In this section, I delve into the life of Adam Driver and uncover details about his backstory, acting career, family life, and other interesting tidbits about the newest Hollywood darling.
What Was Adam Driver's Childhood Like?
Adam Driver was born in California but spent most of his early childhood in a small town in Indiana. His upbringing was quite normal. He worked several jobs in high school, including telemarketing for a waterproofing company. At one point, as a high school student, he was selling vacuums. He knew he wanted to be a performer and mostly hanged with the high school drama nerds in his years at Mishawaka High School in Indiana. His love for theatre led him to apply to the Juilliard School for acting after his high school graduation. Unfortunately, Adam Driver's application to the prestigious institution this time around was unsuccessful.
His Brief Stint in the Military
Following the rejection of his application to Juilliard, the young high school graduate struggled to find his place in the world. He had no other plans and found himself lethargically living in his mom's and stepdad's house in Indiana. He was under confident and was, in his own words, generally pissed. As he described in a recent Ted Talk, the events of 9/11 filled him with an overwhelming sense of duty. In a move inspired by a youthful lack of direction in one part and September 11 attacks the other, Adam Driver joined the Marines in his late teenage years. It was what he had to do to find himself.
In the marines, Adam Driver trained as a mortarman. His job was to operate machine guns and other firing apparatus. But just before his deployment to the Iraq war, he injured his sternum in a mountain biking accident. The injury meant that he couldn't serve and was discharged from the military for medical purposes. Adam Driver excelled in the rigid environment and used his time in the military to think about acting, his first love. It was during his time in the marines that he made a promise to himself; he vowed that he would end up becoming an actor and smoke a lot of cigarettes.
Read Also: How Long Does It Take For a Tree to Grow?
Second Application to Juilliard
After leaving the marines, Adam Driver decided to follow up on his dreams of becoming an actor and applied to Juilliard again. Adam Driver's second application to Juilliard was successful. I should mention that between his first application to Juilliard and joining the military, Adam Driver moved to Hollywood to pursue his childhood dream of becoming an actor. And just like his first application to Juilliard, his move to Hollywood did not go well. His car started experiencing engine problems on his way to California before eventually breaking down in Texas. When he finally got there, he ran out of money within two days and had to go back home.
The Private Family Life of Adam Driver
It was at Juilliard that Adam Driver met his wife, Joanne Tucker. The couple got married in 2013 in a secret ceremony. Despite his fame, Adam Driver has managed to keep his family life private. For years, rumours had been circulating that the couple had a sneaky baby. Two years ago, Page Six published that Adam Driver and Joanne Tucker have a child that they'd managed to keep out of the spotlight for three years. Before then, the public didn't know about Adam Driver's son. Sources told Page Six that family members had documented Tucker's pregnancy. It wasn't until late 2019 that Driver confirmed the Page Six report.
Involvement in Charitable Causes
Despite his premature departure from the Marine Corps, Adam Driver is passionate about the military. He and his wife, Joanne Tucker, founded the Arts in the Armed Forces charity. The goal of Drivers' charitable organization is to connect vets, active-duty members, their families, and the support staff all over the globe to the theatre. In a recent interview with the Guardian, Driver said that he aims to bring theatre entertainment to an audience that wouldn't typically be associated with theatre with Arts in the Armed Forces. The idea to start the Arts in the Armed Forces charity was inspired by Adam Driver's experience in the military.
John Oliver's Weird Crush on Adam Driver
John Oliver, the host of HBO's Last Week Tonight, is infatuated with Adam Driver. Since February, the popular comedian has repeatedly made bizarre sexual asides about Adam Driver in his show. All of Oliver's sexualized objectification of the Oscar nominee seems to be about his height and size. In one episode, Oliver calls out on Adam Driver to step on his throat while referring to him as a 'rudely large man.' He's also asked Adam Driver to 'jam his mandible claws down his throat' and 'chokeslam him to hell,' this time addressing the actor directly. Adam Driver even appeared on last season's finale of Last Week Tonight with John Oliver to address the host's infatuation with him.