Italy is one of the most beautiful and interesting countries in Europe. If you're interested in visiting during the winter months, you may find yourself asking "does it snow in Italy?" 
It snows every winter season in Italy, so make sure you bring a warm jacket and boots if you plan on traveling there. Italian cities in the mountain regions receive snow all winter long, while coastal cities may only get sparse amounts of snow.  While most tourists want to travel to Italy in the summer, it's captivatingly beautiful when it's covered in snow.
Are you interested to learn more about what it's like in Italy during the winter months? You're on the right page. Today, we're going to discuss how often it snows in Italy and what regions get the most snow. Keep reading to learn more.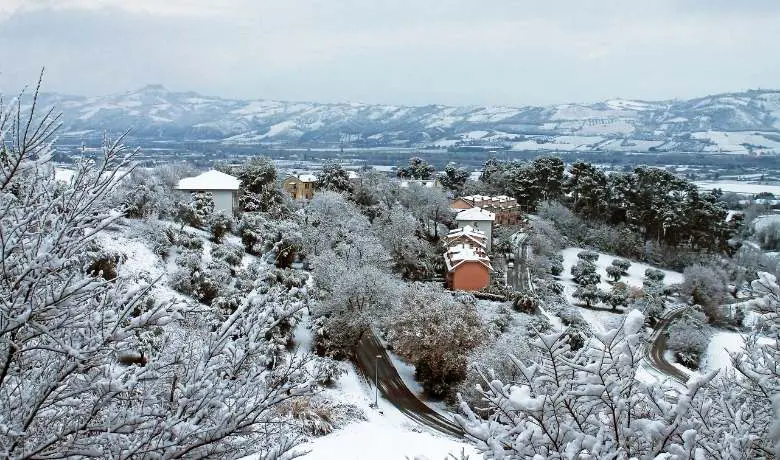 Does It Snow In Italy?
Snow is something people can expect to see every year in Italy. However, there are a few things that you should know before we go deep into the topic of snow in Italy.
The amount of snow will depend on the region.
Snow in Italy is very unpredictable. While one week may bring a lot of flurries, the next week could be mild and sunny. 
The first snowfall usually takes place in November and it will continue to fall through December and January. February is a very damp month, so you can expect a mix of rain, slush, and snow. If you travel to Italy during the month of February, a good quality pair of waterproof boots is a must-have item to bring.
March is an interesting month when it comes to Italy's mediterranean climate. This is the month when winter shifts and spring moves in. However, for certain regions of the country, it can also provide the most snowy days of the year. For example, the city of Livigno can get an average of 22 or 23 days of snow in March.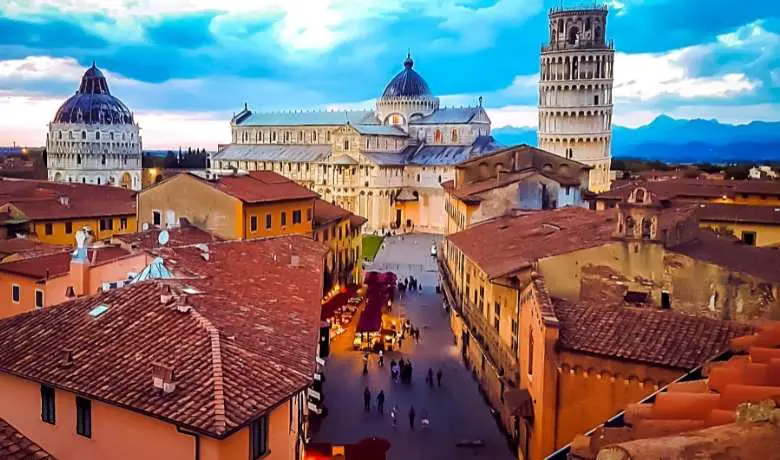 Does Italy Get Snow In Spring?
In the northern mountain regions of Italy, there are many cities that experience snow during the spring months. The highest peaks of the alps can even experience snowfall in the midst of summer. It's not uncommon for areas like Linigno to see several days of snow in April and May. Livigno can even get an average of 8 or 9 snowy days in June.
Does Italy Get Snow in Autumn?
There have been years when Italians were surprised with a snowfall in September. Keep in mind, that this is something that will only happen in the alpines. Coastal cities are highly unlikely to ever experience snow in the early autumn months. That being said, if you want an early winter season ski trip, there are regions of the alpines that often have settled snow by late October.
Does Italy Get Snow in Summer?
If you've seen photographs of Italy's canals in the midst of summer, it's hard to imagine that scene being interrupted by a summer snowfall. Most areas of Italy won't get snow in the summertime. However, the alpine region is always an exception. Livigno can get snow in the summer months. It's now uncommon for there to be 2 to 4 days of snow in July and August.
What Part Of Italy Doesn't Get Snow?
Everywhere in Italy is likely to experience snow. However, many of the coastal cities in Italy rarely get snow. These areas are more mild and damp, so the snow that does appear is often washed out by rain.
Snow on the ground in Venice is very rare, while it does fall, it typically doesn't settle on the ground. That is because winter temperatures in Venice are an average of 43 to 46 F/ 6 to 8 C. Rome is another city that rarely gets snow. If you want to travel to Italy in winter, but don't want to be snowed in, Rome could be your ideal location.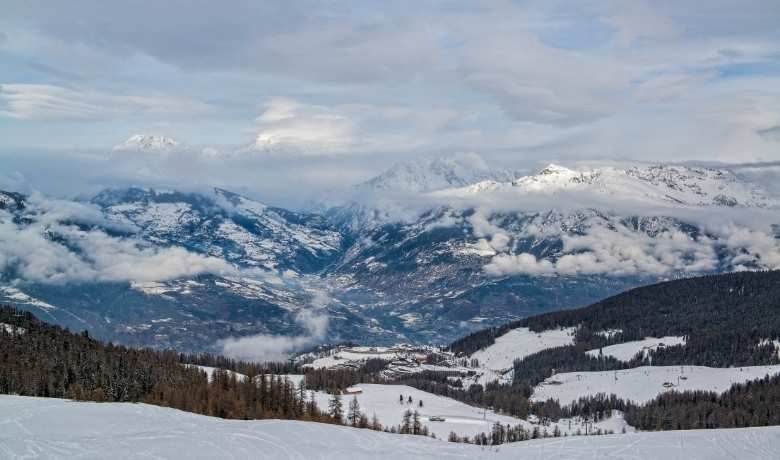 Regions like Trieste and Ravenna are also on the list of places in Italy that rarely see snow. These cities get more rain than snow throughout the winter months. However, Florence is the opposite. Florence is very dry in the wintertime, leaving no precipitation for snow to form. While snow does occur, it doesn't happen every year.
What Is Winter Like In Central Italy?
Now, we've talked about Italy's alpine regions and coastal cities to give you an idea of how different the winter experience can be. However, if you're planning to visit Central Italy in the wintertime, you may be wondering what to expect. The climate in central Italy is more similar to the coastal cities. 
Snow isn't as common in Central Italy because the temperature range during winter months remains in the 40s and 50s F (5 to 10 C). January and February can be colder though, so temperatures may drop below freezing. When this happens, the region could get dusted with snow. However, you are likely to see more rain than snow in Central Italy over winter.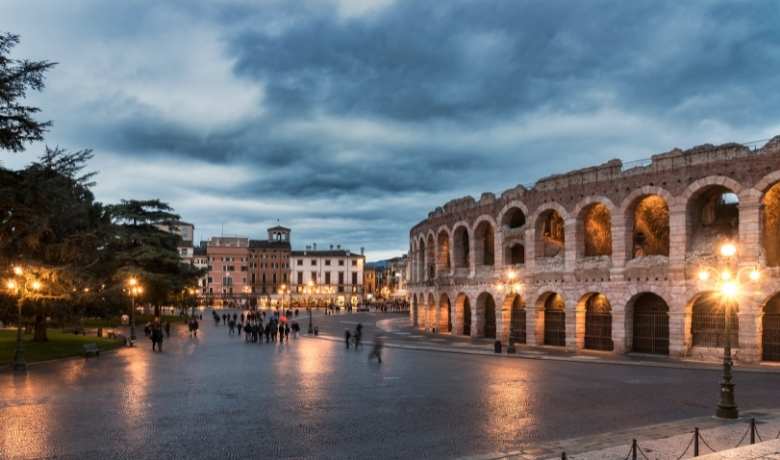 Does Italy Get Snowstorms?
Snowfalls in Italy's coastal cities and central regions aren't very severe. It's very rare for these areas to get a snowstorm or blizzard. The northern areas of Italy, in the mountains, can get heavy snowfalls, leading to snow squalls, blizzards, and snowstorms.
In early January of 2021, over 6 feet of snow fell in the northern regions of Italy. This severe snowfall buried many parts of the alpine regions. Snow was so high that it blocked the entrances to homes and buildings, buried vehicles, and even blocked off roads. 
Believe it or not, snowstorms aren't reserved for winter months in Italy. In June of 2022, while parts of the world were enjoying beautiful summer weather, residents of Dolomiti, Italy were having a snow day. 
The Best Places To Ski In Italy
Now, we can't talk about a snowy region without bringing up skiing. After all, one of the main reasons people are interested to know what parts of the world have snow is so they can book trips for skiing and snowboarding. As you've probably guessed by now, the best ski locations are in Italy's alpine regions, which are the country's north.
Livigno is one of the best Italian cities to visit for skiing and snowboarding. There are several chalets in the area and one of the best mountains for skiing in Italy. If you want a luxury getaway, then Bormio should be on your list. This is the home of one of the world's most luxurious ski resorts.
If you're a beginner or traveling skiing newbies, you might want to consider Passo Tonale. There are several ski resorts to choose from that have easier slopes.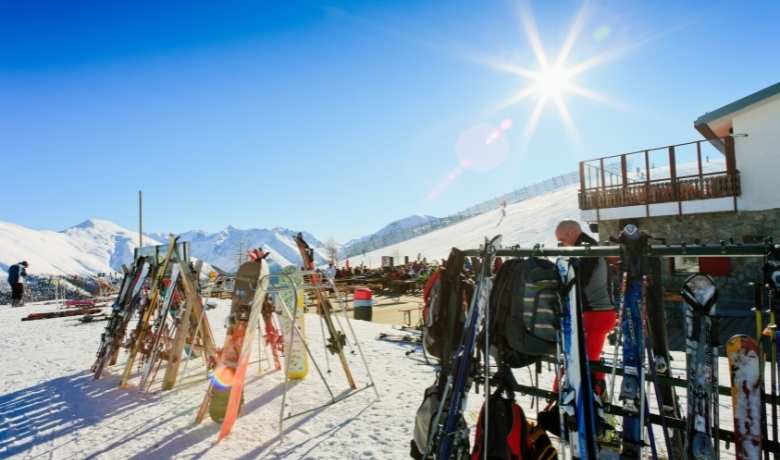 What To Do When It Snows In Italy?
Skiing isn't the only fun activity to take part in when you visit Italy in the winter. To begin with, the sites in this country are breathtaking all year round. However, there's something extra magical about Italy when it's covered in snow. Simply taking a tour of different attractions in the city you visit can be memorable all on its own.
Christmas Fun
Are you visiting Italy in December? You'll be delighted to discover just how festive this country can be. There are several Christmas markets throughout the country, where you can find some very unique gift ideas that everyone on your list will love. You also can't visit a Christmas market without trying the homemade cakes.
Winter Festivals
Depending on when and where you visit, you may be able to see one of Italy's traditional winter festivals. Sagra and Carnivale are two famous festivals that take place every winter. One of the unique things about the Carnivale festival is that every city does it in its own way. If you make a habit of visiting Italy in the winter, you could experience many versions of this festival.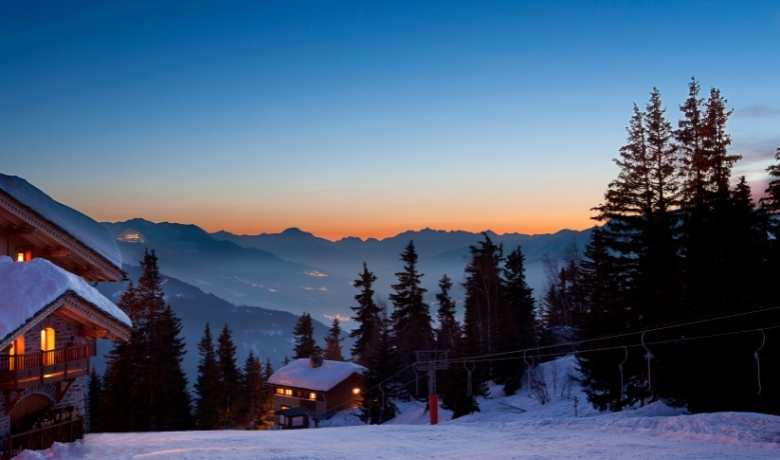 Hot Springs
Hot springs are always a treat during the winter months. If you're visiting Siciliy, the Tuscan hills, or the Terme di Papi, you will be able to find the hot springs.
Final Thoughts
Does it snow in Italy? Yes, it snows everywhere in Italy. If you're traveling to Italy in winter, make sure you bring warm layers.
The amount of snow that falls will depend on what region of Italy you are discussing. Most of the snowfalls happen in the Northern region of Italy. This is where the mountains are, which is at a higher elevation. Not only do areas in the alpine receive more snow in winter, but some areas also receive snow in spring and autumn. Summer isn't off-limits for snowfall either.
Central Italy and coastal cities don't receive as much snow as the alpines. While these regions do get the occasional snowfall during winter, the temperatures are mild. There are often more rainy days in winter than snowy. Since the temperatures in these areas often stay above freezing point in winter, it's rare for the snow to accumula