If you're considering moving or traveling to Atlanta over the winter months, you may wonder what type of weather you'll face. One of the top questions we hear about the cold weather season is "does it snow in Atlanta?"
Atlanta is no stranger to the snowy season. This city has seen quite a few snowfalls over the decades. That being said, snow is not guaranteed in the city every year. It rains more than it snows in Atlanta, even through winter.
Do you want to learn more about the climate in Atlanta, Georgia? You're in the right spot. Today, we'll discuss how much snow usually falls in Atlanta and what the winter season is like. Keep reading to learn more.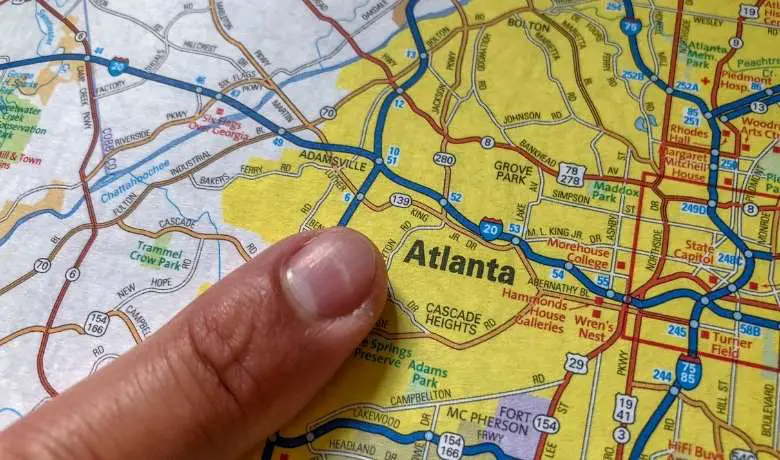 Does It Snow In Atlanta?
Yes, it snows in Atlanta. Yet, it may not snow every winter in this Georgia city. 
Atlanta has a sub-tropic climate, meaning that summers are hot and humid while winters are on the cool side. While winters do seem cold compared to other regions in the southern states, they are relatively mild compared to areas like New York, Alaska, and Canada. 
The average snowfall across the US is 28 inches per year. Where does Atlanta sit when it comes to snowfall? The city has an average of 2.9 inches of snow annually. That's not the amount of snow that one snowfall brings either; that's the total amount of snow that will fall the entire winter season.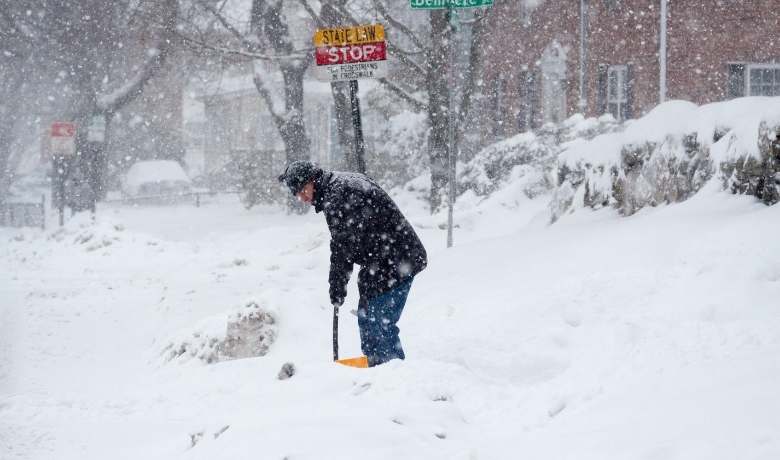 What Is Winter Weather Like In Atlanta Georgia?
Are you visiting Atlanta this winter? You may want to pack both your snow boots and rain boots to be prepared for what the weather has in store. The winter season in Atlanta is relatively mild, with a lot of rain. On average, the average temperature will fall below freezing for 48 days. During this time, there may be snowfall.
The coldest month of the year in Atlanta Georgia in January. However, the average temperature is around 35 F/ 1 C. That's not cold enough for any snow to settle on the ground. On top of that, the cold weather season is very short, only last December through February.
To give you a better idea of what the weather is like in Atlanta during the winter months, let's take a look at the average temperatures of each month.
| | | |
| --- | --- | --- |
| Month | Average Daily High | Average Daily Low |
| December | 55 F/ 13 C | 37 F/ 4 C |
| January | 53 F/ 12 C | 34 F/ 2 C |
| February | 57 F/ 13 C | 37 F/ 4 C |
 As you can tell by these average temperatures, temperatures dropping below 32 F/ 0 C aren't as common in this southern city.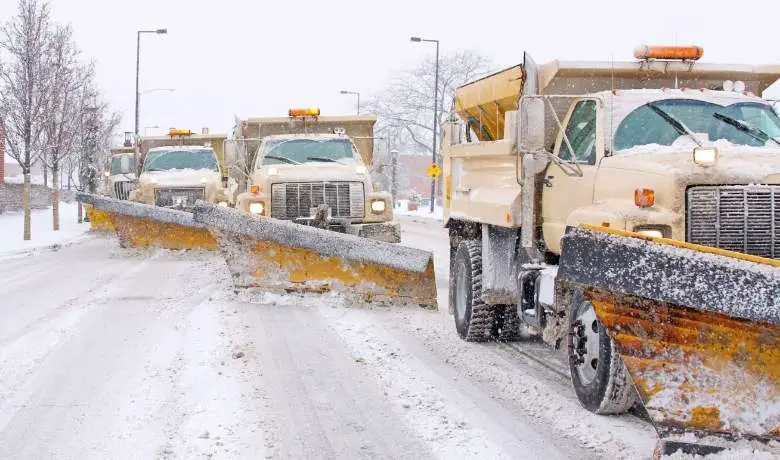 Does It Rain In Atlanta In Winter?
If you're visiting Atlanta in the wintertime, you may see more rain than snow. This is because Atlanta is a wet city. While it's not as grey and rainy as London, England, you can't visit this city without packing an umbrella. 
Many people expect to rained often in the summer because of the sub-tropic climate. However, you will likely come across just as much rain in January (the coldest month) and February as in July and August. The only months in Atlanta Georgia that are slightly dry are April and October, while May and September aren't as rainy as winter or summer months.
Let's take a look at the average amount of rain that falls each month.
| | |
| --- | --- |
| January | 5 inches |
| February | 4.7 inches |
| March | 54. inches |
| April | 3.6 inches |
| May | 4 inches |
| June | 3.6 inches |
| July | 5.1 inches |
| August | 3.7 inches |
| September | 4.1 inches |
| October | 3.1 inches |
| November | 4.1 inches |
| December | 3.8 inches |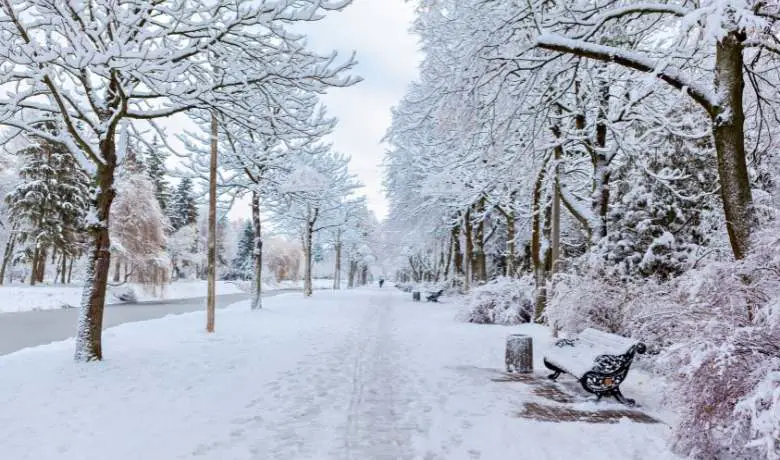 How Does Being a Sub-Tropic Climate Affect Winters in Atlanta?
While Atlanta Georgia can get hit with a cold spell every winter, it usually doesn't last long. If you spend the winter season in this city, you'll experience a mix of nice sunny days and cloudy damp days. A lot of the weather experienced in Atlanta is because the city is elevated 1000 ft above ocean level.
This allows the city to experience more subtropical air masses, which keep the city mild during the cold months. These air masses can bring summer-like temperatures to Atlanta amid winter. This is why there could be days that are 64 to 68 F/ 18 to 20 C in January (the coldest month) and February. 
This humid subtropical climate can also bring high levels of precipitation. From December through February, there is an annual average of 115 millimeters of precipitation each month. In March, it's even damper with 120 mm of precipitation. This is roughly the same amount of moisture that the city gets in the midst of a summer heatwave.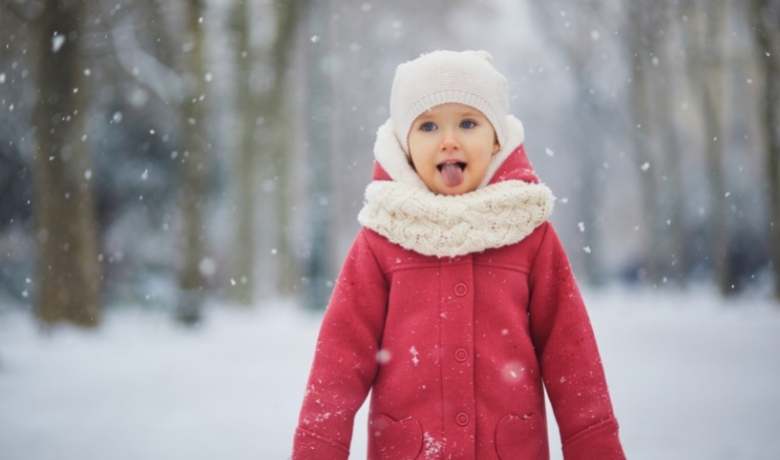 Why Does Atlanta Get Cold Spells?
If you're planning to visit Atlanta in winter, don't forget a warm coat in mittens. This city isn't invincible from cold weather. Even though Atlanta is neighboring Canada, it still gets affected by the weather in this country. When a cold spell comes through the country from Canada in winter, Atlanta often gets hit. This can cause temperatures to drop below freezing and may bring snow.
The good thing is that these cold spells are often short. While the average temperature could drop to as low as 10 to 14 F/ -10 to -12 C, residents don't have to worry about it lasting long. 
What To Pack When Traveling To Atlanta in Winter
If you're planning to travel to Atlanta in the wintertime, you might be wondering what to pack for. This is because there is a mix of both warmth and cold throughout winter. If you're from California, you may think that Atlanta is cold and need more layers than you would at home. However, if you're from New York, Atlanta may feel like spring to you.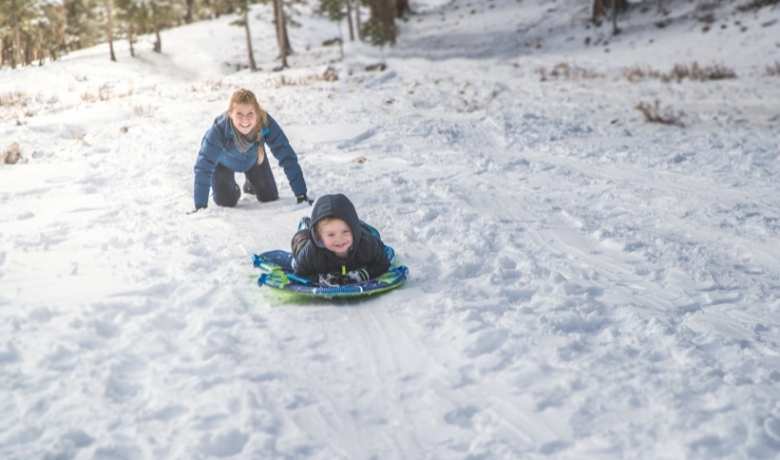 Before you pack, you should review what you plan to do while you're in Atlanta. If you plan on walking around and touring this city, then you will need the right items to stay comfortable outdoors. 
Layers For Outdoor Journeys
Canadians and those that live in snowy states can leave their down-filled jackets at home. You likely won't need a heavy winter jacket that's made to keep you warm in weather of up to -22 F/ -30 C. However, don't treat this like a summer vacation. You will need a jacket, and we suggest you bring two types.
We recommend bringing a medium-thickness jacket that will keep you warm when temperatures are near freezing and a light waterproof jacket for mild rainy days. Trust us, you'll be glad you brought both when you get there.
Sun Protection
While you should expect a rainfall or two, Atlanta also has a lot of sun during winter. If you're enjoying outdoor activities, you should have sun protection in Atlanta no matter what season you choose to visit. Always pack sunscreen for your face, as well as a protective hat and sunglasses.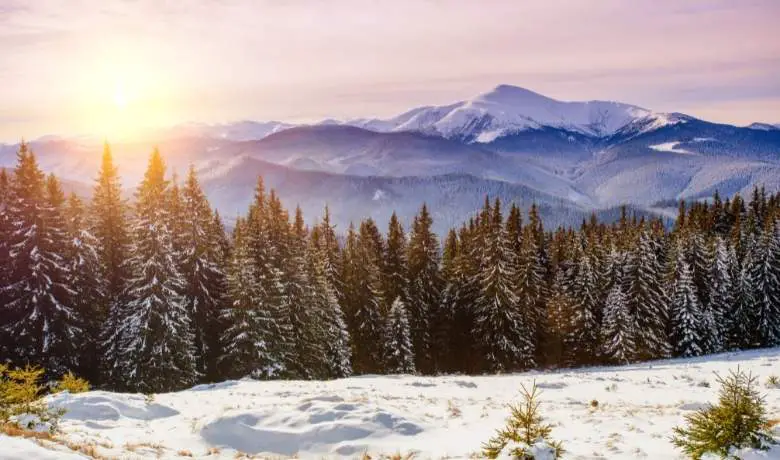 Adequate Footwear
It's highly unlikely that you will have to walk through snow during your Atlanta trip. However, you should pack a pair of boots that you can wear in wet conditions. This is because you could experience rain, slush, or light wet snow. We also recommend a pair of comfortable sneakers for the dry days so your feet don't get hot.
Winter Accessories
When your traveling a good rule of thumb to follow is "it's better to have it and not need it, than need it and not have it." For that reason, make sure you pack mittens, a warm hat, and a scarf in case you do get hit with a cold spell. You should also pack a few extra pairs of warm socks. 
Warm Clothes
Do you have a favorite sweater or sweatshirt that you love to warm up in on cold winter days? You should pack that for your Atlanta trip. That way, you'll be warm if you get hit by a cold front. However, if subtropical air masses flow through and you get a nice spring-like day in the city, you can leave your jacket at the hotel and just wear your sweater.
Final Thoughts
Does it snow in Atlanta? Yes, it does snow in Atlanta. However, it doesn't snow very much in this southern city. There's no guarantee that snow will fall every winter. That being said, the average annual snowfall amount is very low. Atlanta receives an average of 2.9 inches of snow each year, while the national average is 28 inches.
The cold season in Atlanta is very short. Most winter days are relatively mild and stay above freezing temperatures. When it does snow, it's too warm for the snow to settle on the ground. That is why it's rare to see a blanket of snow in Atlanta. Even though it doesn't snow often, the city receives a lot of rain and precipitation throughout the winter.