Cyprus is an island country in the Mediterranean Sea. Officially the Republic of Cyprus, it is the 3rd most populous and 3rd largest island in the Mediterranean. The cost of living here is affordable and the weather is great. Unlike many countries, income tax rates are relatively low and there's limited taxation on inheritance and wealth.
This makes it the perfect destination for expatriates who wish to make investments. The economy of Cyprus is dominated by the services sector, which contributes to more than four-fifths of its Gross Domestic Product. In the last three months of 2019, the economy grew by 3.2%. The growth was attributed to the service and construction sectors.
How much does a person working in Cyprus earn? They earn an average salary of 3,430 EUR every month or 41,200 EUR per year. This is the gross salary before deductions, meaning it's inclusive of housing and transport benefits. For hourly-paid employees in Cyprus, the average salary rate is 20 EUR/hour.
Read Also: Average Salary in Bangkok
For many years, Cyprus has enticed visitors with its historic sites and sunny coastline. Don't worry about connecting to the rest of Europe since there are many pocket-friendly airlines in the country. If you are an expat but a citizen of any EU country, you can work in Cyprus without a visa. However, if you are staying for more than three months then you have to make an application for a registration certificate.
To be granted one, you'll need to provide proof that you have secured a job and can support yourself financially. Non-EU citizens are also welcome, only that they have to apply for a work permit.
In case you want to obtain employment and long-term residence, you will need a work visa and a Cyprus residence permit to legally live there for more than three months. Here's more information about this country's labour market so you can make informed decision about living and working here:
Read Also: Average Salary in Canada
Average Salary in Cyprus
The salaries in Cyprus usually range from around 460 EUR to 15,200 EUR. These standards are, however, just approximations to help you gauge where you stand with your prospective salaries. Salaries change drastically due to factors such as occupation, the employer, location, education, level of experience, and taxes. I have discussed some of these salary determinants below:
Average salary according to job title
Different careers or professions pay different salaries and also determine your bonus awards. Job titles roughly describe your roles in the workplace and your level of experience. Below are some of the average monthly gross salaries for specific job titles in Cyprus:
Accountant 2,350 EUR
Receptionist 2,530 EUR
Graphic Designer 2,250 EUR
Teller 2,280 EUR
Flight Attendant 2,750 EUR
Pilot 4,110 EUR
Architect 2,920 EUR
Translator 2,880 EUR
Mechanic 1,680 EUR
Project Manager 3,800 EUR
Engineer 2,920 EUR
Teacher 2,660 EUR
Chief Executive Officer 7,200 EUR
Nurse 2,620 EUR
Dentist 7,920 EUR
Travel Agent 2,850 EUR
Developer / Programmer 2,930 EUR
Waiter / Waitress 2,020 EUR
Police Office 2,570 EUR
Attorney 4,720 EUR
Journalist 3,250 EUR
Pharmacist 3,620 EUR
Cashier 1,910 EUR
Average salaries by level of education
Your level of education is one of the major requirements in any job vacancy advert as it tells your upgrade in knowledge, skills, and training. You might invest a lot of money and time in education but it pays off in the end.
Read Also: Average Salary in Warsaw
In Cyprus, employees with a diploma or a certificate earn 17% more than their counterparts who reached the high school level only. Workers with a Bachelor's Degree earn about 24% more than those with a diploma or a certificate.
Master's Degree holders earn 29% higher than their colleagues with a Bachelor's Degree. Professionals who have a PhD are awarded the highest salaries, which are 23% higher than that of Master's Degree holders.
Read Also: Average Salary in South Africa
Average salaries by level of experience
The more experienced you are in a certain field, the more the likelihood of earning a higher salary. Companies invest all their resources in making profits; as such, they don't have time to train employees.
Also, higher ranks in an organisation's hierarchy require employees with very many years of experience. Generally speaking, your salary will most likely double once you hit the ten-year experience mark. Employees with a working experience between two to five years earn averagely 32% more than juniors and first-time employees across all industries.
Workers with over five years of working experience earn averagely 36% more than those with less experience. The salary keeps increasing and at ten years of experience, it is 21% more. It increases again by 14% after crossing the 15 years mark.
Read Also: The Average Salary in Chicago
Cyprus Average Income per Person
The average income per person, which can be measured in terms of GDP per capita, measures the ability of a country's economic output to account for its entire population. It is calculated by dividing the country's GDP with the total number of its population.
Cyprus' GDP per capita is recorded very year. In Dec 2019, the GDP per capita in Cyprus was about 25,753.837 EUR, which was a slight decrease from the previous year's value of about 26,161.797 EUR. This means that the living standards of the people reduced in 2019 when compared to 2018.
Minimum Wage in Cyprus
Minimum wage refers to the lowest amount payable to employees. Cyprus is among the six states of the EU that lack a national minimum wage. Therefore, there is no compulsory minimum pay rate for employees. Pay rates are discussed directly with the employer using methods of negotiating fair salaries such as the collective agreement.
Only a few professions have the protection of a minimum wage set and decreed by the Labour Ministry.
According to the decree, a minimum salary of 870 EUR is mandatory for clerical workers, salespersons, nursing assistants, school aides, child care staff, caretakers, and kindergarten auxiliary staff. After working for the same employer for six months, the minimum salary rises to 924 EUR.
Read Also: Average Salary in France
For security guards, the average minimum wage per hour is 4.9 EUR on initial employment. The hourly rate rises to 5.2 EUR upon the completion of six months with the same employer. The initial minimum hourly wage for cleaners is 4.55 EUR, which increases to 4.84 EUR after six months.
The Department of Labour Relations and the Ministry of Labour appoints inspectors who watch how much these employees are paid. If an employer pays anyone from the mentioned jobs a salary that's less than the minimum, they can be prosecuted in a court of law.
They are charged a fine of up to 170 EUR and an additional fine of less than 42 EUR every day of the contravention of the order. In case the employer is convicted, the employee can claim payment for up to two years before the complaint. The payment is worth the difference between their salary and the minimum wage.
That being said, there is a lot of unsettlement as several opposition parties advocate for a national minimum wage that protects all employees. In response, the Labour Ministry has stated that this can be considered only when the rate of unemployment drops below 5%.
Cyprus Income Distribution
Income distribution in a given country determines the extent to which the residents have equal access to the country's goods and services. The income quintile ratio in Cyprus is below that of the EU since the country faces uneven income distribution.
Income quintile ratio is a measure of the income distribution, which shows the ratio between the total income of 20% of the highest-earning population and 20% of the lowest-earning population. Recent reports show that 10% of the highest-earning population makes more than ten times what the 10% of the lowest-earning population makes in a single fiscal year.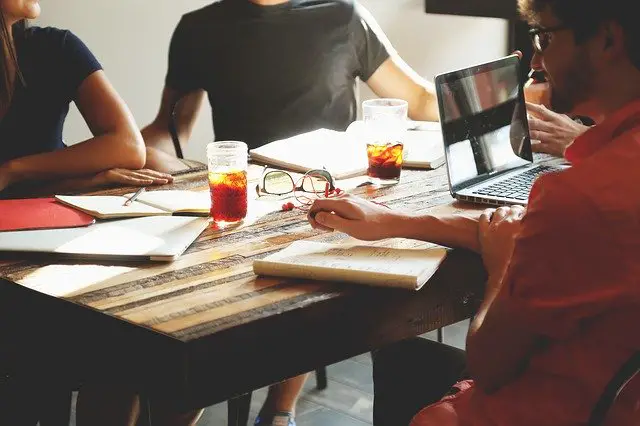 Poverty in the Cyprus nation is concentrated in divorcees, immigrants, and anyone outside the kinship system as there are very strong kinship bonds in the country. The elderly have very little income compared to the young working population. This is because when the elderly retire, they become dependent on their pension.
Private sectors offer inadequate pension to their retirees resulting in very low standards of living. Poverty is also evident among people living with disabilities. Sadly, there is also gender disparity in the labour market with men receiving salaries that are 8% more than those of women. The average monthly salary for women is 3,280 EUR while that of men is 3,540 EUR.
The population that has low levels of education also earn very little income. That's because they can only get a chance to do entry-level jobs and service jobs as they require very little knowledge but pay very little too.
The Cypriot government has tried solving this by setting a minimum wage for these jobs. At least this increases the living standards of these people, thereby reducing income distribution inequality.
Using the 25th and 75th percentiles in average monthly income distribution for 2020, 25% of the population earns less than 1,660 EUR while the remaining 75% earns more than that. On a different view, 75% of the population earns less than 8,660 EUR while 25% earns more.
Unequal distribution of income results in disunity among the residents. People begin grouping themselves according to their levels of income. The widening gap is projected in politics, housing, education, literally every aspect of life. Although the Cypriot economy is growing, it is not growing united.
Cyprus Job Market
The job market in Cyprus poses stiff competition for foreigners as they are competing with the locals. If you want to boost your chances of getting a job, you first need to learn Greek. Although English is the main business language, a majority of the employers require you to have some knowledge of the Greek language.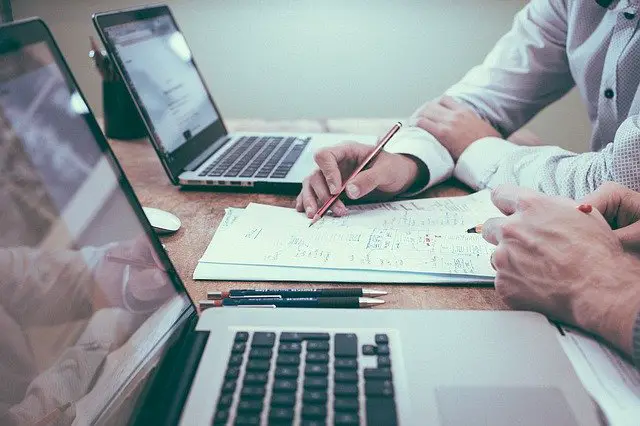 Secondly, get yourself a degree in electrical engineering, IT, finance, and telecommunications since such employees are in high demand. Finally, focus your job search on major industries such as tourism, energy, real estate, shipping, and the service sector since they form the largest part of the country's Gross Domestic Product.
Summer jobs
Summer or seasonal jobs are easy to get in Cyprus due to the large tourism sector. They are available in restaurants, bars, hotels, and cafes. One of the towns in the country, Ayia Napa, is famous for its nightlife that attracts international workers throughout summer. You'll work -7 days/week during the high season and 4-5 days/week during the low season. Casual jobs like picking fruits are also available.
Taxation
Tax rates in Cyprus are relatively low. The first 19,500 EUR of your income is not taxed. A tax rate of 20% is applied on any income above 19,500 EUR then the rate rises to 35% for every income above 60,000 EUR. Although the country has low salaries compared to other EU nations, the net salary is very high because of the low rates of taxation. In detail, income taxation in Cyprus is as follows:
Up to €19,500: 0%
€19,501 – €28,000: 20%
€28,001 – €36,300: 25%
€36,300 – €60,000: 30%
Over €60,000: 35%
Employee benefits
Employee benefits are incentives that encourage workers to increase their productivity and improve their living standards. They vary from one employee to another but you can be assured of some, if not all, of the following:
Life Insurance
Annual Bonus
Pension
Medical Insurance
Housing allowance
Transport allowance, etc