Occupational therapy (OT) is a health profession that involves helping patients with an illness, injury, or physical/mental disability through the therapeutic use of day-to-day activities. Occupational therapists achieve this by assisting such individuals to develop, recover, and improve the skills they need for everyday living such as getting dressed, driving, participating in leisure activities, eating, preparing meals, socializing, and much more. The main aim of OT is to help patients live life to the fullest while allowing them to become as independent as possible. A lot of hard work, dedication, problem-solving, creativity, patience and effort goes into becoming an OT practitioner. For those who wish to help others live a productive and satisfying life, all this is worth it.
Is occupational therapy a good career? Yes, occupational therapy is one of the fastest-growing careers, you get to make a difference in other peoples' lives, and the pay is good. Also, OT's can work in a wide variety of settings, meaning there are always work opportunities. If you're considering a career in occupational therapy, now is the time to get started. The future is bright!
Read Also: Living in Downtown Los Angeles – Guide
It is one thing to say OT is a good career, but another to back up such claims with actual data. Don't just take my word for it. OT was ranked 13 in top 100 best jobs and 11 in the best healthcare jobs by US News and World reports.
Such top rankings only go to show that a career in this field will match your talents and skills, challenge you year-after-year, offer room to advance, isn't too stressful, and most importantly, pays well. You're probably wondering whether this career is as good as I've hyped it up to be. Well, keep reading to find out more.
Is Occupational Therapy a Good Career?
OT is worth considering if you're looking to work in the medical field. In this text, we'll look at everything you need to know about this profession so you can feel confident in your career choice.
Read Also: 10 Most Common Questions People Ask Before Moving to California
How to Become an Occupational Therapist
Becoming an OT practitioner takes a lot of time and dedication. It can take up to 6 years to complete the education required to be an OT. This includes a four-year Bachelor's degree and a two-year Master's degree. Alternatively, you can take a five-year Bachelor-Master's Degree bridge program.
These programs cover subjects like biology, geriatrics, anatomy and physiology, pediatrics, as well as mental and physical health. Programs typically include theory, as well as fieldwork to give students hands-on training in an occupational therapy setting. You'll also need to pass the National Board for Certification in Occupational Therapy (NBCOT) exam.
You can then apply for a license in your state, after meeting these requirements.
Read Also: 16 Most Often Asked Questions When Moving To Florida
Important Qualities to Have
Becoming a good occupational therapist requires more than education. One should pursue this career only if they desire to help others. Many of your clients are people who are undergoing a variety of challenges and difficulties, which can make them frustrated, rude, impatient, stubborn, and even depressed.
You must be able to offer both physical and emotional support. Patience is probably the most essential trait in this profession; it will get you through these everyday situations and even allow you to provide quality care. Other important qualities include:
Exceptional communication skills
Adaptability
Compassion and empathy
Problem-solving abilities
Interpersonal skills
Organizational skills
Creativity, and much more
Work Environment
Occupational Therapists can work in several different settings, including hospitals, schools, patient's home, adult care facilities, psychiatric centers, workplaces, insurance companies, community centers, private therapists' offices, rehabilitation centers, day-care, nursing homes, and so on. They spend a great deal of time on their feet, travel from one job to another, and may be required to carry patients or heavy equipment. This makes physical strength a major requisite to manage such a hectic job. As for work schedules, occupational therapists can either work full-time or part-time.
Read Also: Is Accounting A Good Career?
Duties of Occupational Therapists
An OT is basically a functional support system; as such, the scope of practice is quite large. They typically do the following:
Review the patient's medical history
Evaluate their condition and needs
Develop a treatment plan, depending on the patient's needs and goals
Recommend special equipment like wheelchairs
Install the required equipment and show patients how to use them
Examine the patient's home and workplace to ensure safety
Educate family members and employers on what they can do to accommodate and care for the patient
Assess and record the patient's progress
Help the patient to perform various daily tasks
Perform administrative tasks such as maintaining records and making calls
Take exercise sessions with the patient, etc.
Read Also: Is Medical Coding a Good Career
Average Occupational Therapy Salary – USA, UK, Canada
OTs can expect to make a good living. Given that we live in such a tight economy, money is an important factor to consider when choosing a career path. Let's see how much OTs can make on average in different countries:
| | | | | |
| --- | --- | --- | --- | --- |
| Country | Low | Median | High | Average Rate/hr |
| USA | $60,000 | $80,782 | $109,000 | $40.69 |
| UK | £21,000 | £27,083 | £40,000 + | £17.70 |
| Canada | $34,964 | $74,578 | $205,000 | $37.54 |
In addition to the region, several other factors can affect occupational therapy salary, including the level of education, specialty, employer, industry, and working experience.
Read Also: Is Project Management a Good Career?
Is Occupational Therapy Hard?
Like any other job, it's safe to say that OT is pretty stressful. Here's why:
Extensive Paperwork
Every OT job seems to have never-ending paperwork, including evaluations, weekly/monthly progress reports, discharges, contact notes, billing, and so on. Plus, it seems like each and everything you write can have an impact on insurance payout, which determines whether your patient can continue receiving care. As you can see, all this paperwork can leave you feeling exhausted.
Challenging Patients
Your clients are people in vulnerable and challenging situations of their lives. This makes them sad, angry, impatient, frustrated, and all kinds of negative feelings. It can be pretty draining to work under such negativity. Caring for two or three of these types of people will test your patience, to say the least. You may even end up with some major feelings of stress, depression, and anxiety.
Heartbreaking Situations
As much as you may want to help every one of your patients, it doesn't always end well. No matter how much you try, your patient may get sicker and end up passing on. This can be devastating, especially if you've gotten close to them. Other heartbreaking situations are patients with little/no family and/or financial support. The best you can do for such a patient is to give them your all while you still have them and provide as many resources as possible for them to use post-discharge.
Physically Demanding
Most OT jobs entail a bit of heavy lifting. It could be lifting heavy equipment or carrying the patient from one point to another. This can leave you with some major low back pain. It goes without saying that an OT needs to be in good physical shape to handle the physical demands of the job.
Disadvantages and Advantages of Being an Occupational Therapist
Choosing a career path is a multi-faced decision. It's important to weigh the good and the bad before making such a life-changing decision.
Advantages of OT
Huge Demand. The biggest benefit of pursuing a career in OT is the tremendous availability of job opportunities. I mentioned earlier that OTs can work in a variety of settings; plus, it's a growing field. For these reasons, graduates don't and won't face many difficulties in finding a job. You also can work anywhere- whether you're an expat or just traveling.
Career Growth. There are many job titles related to OT. And, the field offers several areas of specialization, including Neonatal care, Assistive technology, women's health, and much more. You can completely change your career by simply changing settings. So, go ahead and choose what's most interesting to you.
Lucrative Salary. Occupational therapists are among the best-paid professionals in the job market. They receive attractive salaries as shown above. Thanks to such a steady paycheck, an OT can live comfortably in these hard economic times.
Rewarding. As an OT, you have the opportunity to help others rebuild their lives. When your patient(s) learns or improves their skills to perform everyday activities on their own, you leave knowing that you made a significant difference in their lives. Needless to say, the job is quite fulfilling.
Disadvantages of OT
Not Glamorous. There are some messy aspects of OT. You have to deal with bodily fluids that come out of your patient's body. Cleaning or assisting the patient to clean their blood, vomit, urine, discharge from infected wounds may not be comfortable. You may also have to teach a patient how to do toileting again or assist them with wiping themselves. Well, it can be a dirty job. But if you have the stomach for it, you'll leave fulfilled.
Emotionally Challenging. Sometimes you're unable to help a patient despite your great efforts and their commitment. This could be due to irreparable nerve damage, lack of bone healing, or even other pre-existing health conditions. The situation may worsen and cause the patient to pass away. This can be heartbreaking, especially for new OTs, causing stress or depression.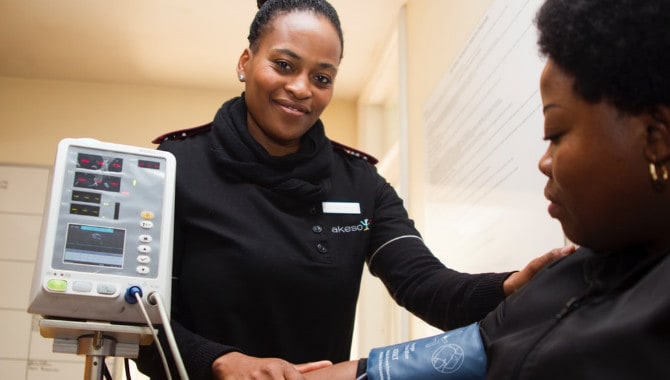 Is Occupational Therapy Harder Than Nursing?
Both careers are challenging in their own ways. As for comparing OT to nursing, there isn't a definite yes or no answer as it all depends on one's interests and passion. That being said, here's a look at some differences:
Education Required
You need at least a master's degree in OT and other requisites to become an OT. This means studying extensively for up to 6 years. On the other hand, you only need an Associate's degree to become a nurse. In this context, OT is harder than nursing.
Job Requirements
First off, there's a huge difference between nursing and occupational therapy. OT focuses on helping patients cope with their situation (illness or disability), while nursing is all about getting the patient healthy and well again. That being said, there's no telling where the need for a nurse ends, and the need for an OT begins. Neither profession typically keeps regular hours. You may end up with a typical 9-5 job, or work long hours depending on the patient's needs and schedule.
Overall, these two are similar and quite different at the same time. The best way to determine which one is harder is to get some hands-on insights. You can shadow in those two departments at your local hospital to get a better idea of their roles and responsibilities.
All in all, a career in occupational therapy is worth considering.
While not every aspect of this profession is perfect, the rewards of being an OT far outweigh the demands. Hopefully, this text will help you make the right career choice.
Resources: